Lenovo Phab 2 Pro Review
5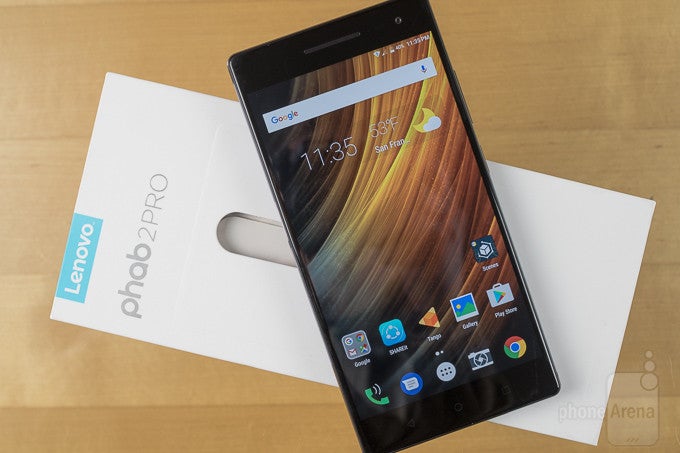 Introduction
A really good smartphone is one that's going to feel intentional: that an engineering team set out with a clear vision of the phone they wanted to make, and everything from its design, to the features it offers, serve to reflect that intentional process that brought the handset to life.
For a few years now, Google's Advanced Technology and Projects group has been working to change the way mobile devices see the world, building upon the ubiquitous cameras you'll find on any phone with next-gen imaging and sensor hardware. In concert with advanced software algorithms, that package affords devices the ability to scan and understand the world around them: meet Project Tango.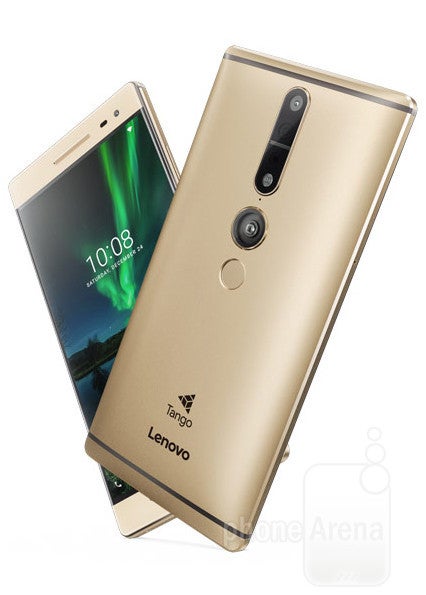 Now Tango's dropped the "Project" bit and graduated from early developer hardware to a device being sold to consumers at large, in the form of
Lenovo's Phab 2 Pro
. Does the Phab 2 Pro manage to tap into Tango's magic to deliver a smartphone experience that's like no other, and one that makes using your handset as fun and interesting as it was the first time you picked a smartphone up, all those years ago?
Or is Tango not quite ready for prime time, and does the Phab 2 Pro run the risk of feeling like an inevitable tech demo, rather than a really polished, game-changing new contender on the smartphone scene? We've spent the past week getting to know the Lenovo Phab 2 Pro in the interest of finding out.
In the box:
Lenovo Phab 2 Pro
JBL earbuds
Quick charger
Micro USB cable
SIM tool
Safety / warranty notices
Quick-start guide
Design
Tango requires a lot of hardware, and we've got to fit all that kit somewhere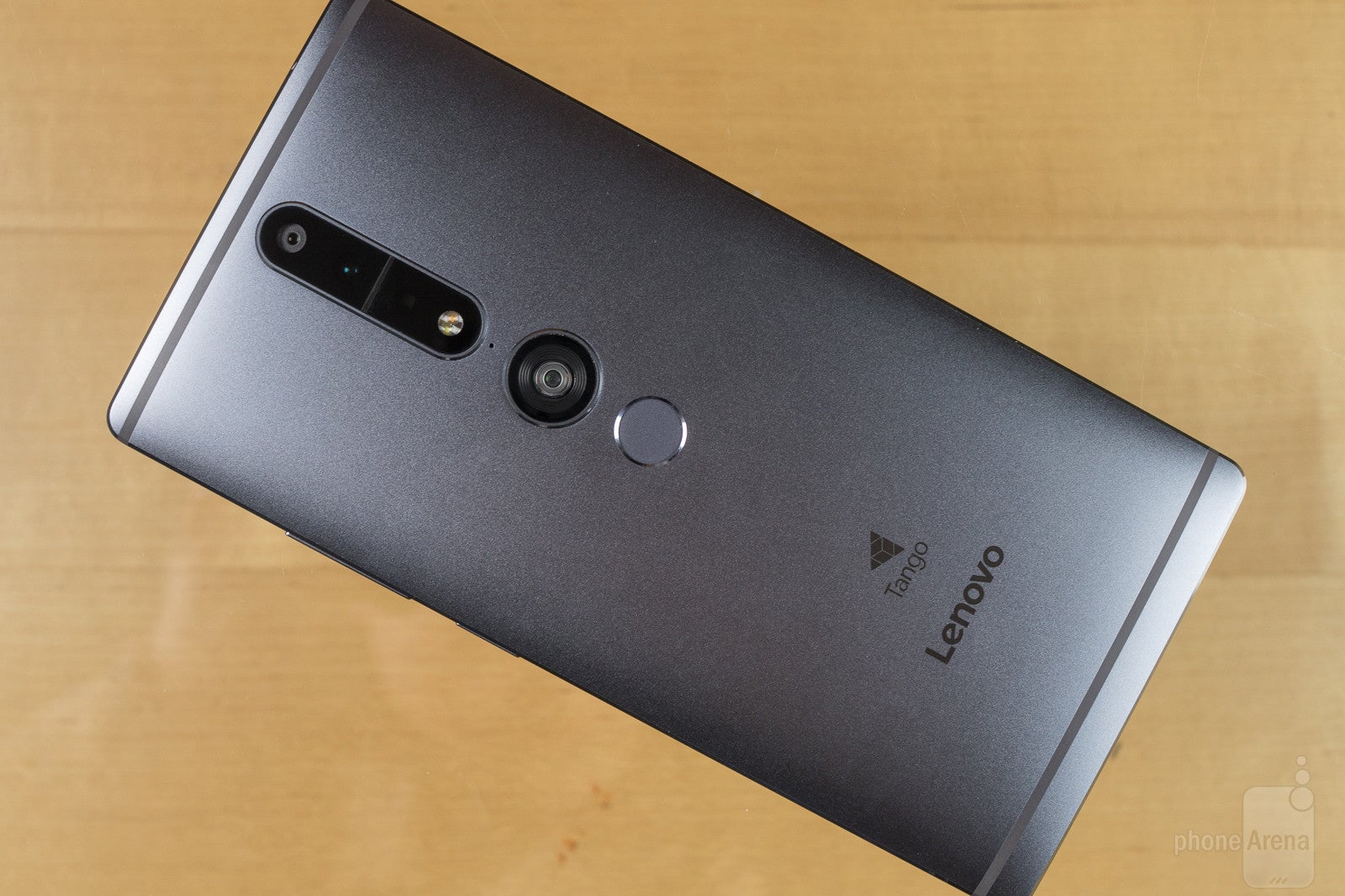 Lenovo's Phab 2 Pro is an outright giant of a smartphone. At about 3.5 x 7 inches, it's closer in dimensions to a small tablet like the
Nexus 7
than many more pocket-friendly smartphones. That's at once a great resource for the phone to take advantage of, giving Lenovo the space to fit in all of the hardware necessary for Tango, as well as the handset's biggest limitation; there's little denying that the Phab 2 Pro is way too big for a phone.
Once you get past the hulking size, the Phab 2 Pro's really a quite traditionally designed handset: metal frame, beveled edges, and even a nice, gradual curve to the phone's back. There's a headphone jack up top, volume rocker and power button on the right side, SIM and microSD tray on the left, and the phone's speaker grille and USB port down below – oddly, a microUSB component, which over the past six months has become an outright rarity in the Android world. Seeing it here, the Phab 2 Pro almost feels like an aging project that was ultimately rushed out the door.
From the middle down, the phone's back panel is pretty standard fare, with a centered fingerprint scanner pulling authentication duty. But start heading north and things get complicated, fast. There's one big-honking camera lens, then a flash, then more cameras, sensors, and all the world-scanning hardware Tango needs to pull off its tricks.
Clearly, building a handset around all that Tango hardware proved to be a formidable challenge, but Lenovo's efforts seem to have paid off; while there's no getting over the ungainly size of the Phab 2 Pro, there's a certain elegance to the stripe of sensor hardware running up and down the phone's back.
Display
Crisp and large, we only wish color reproduction were a little less finicky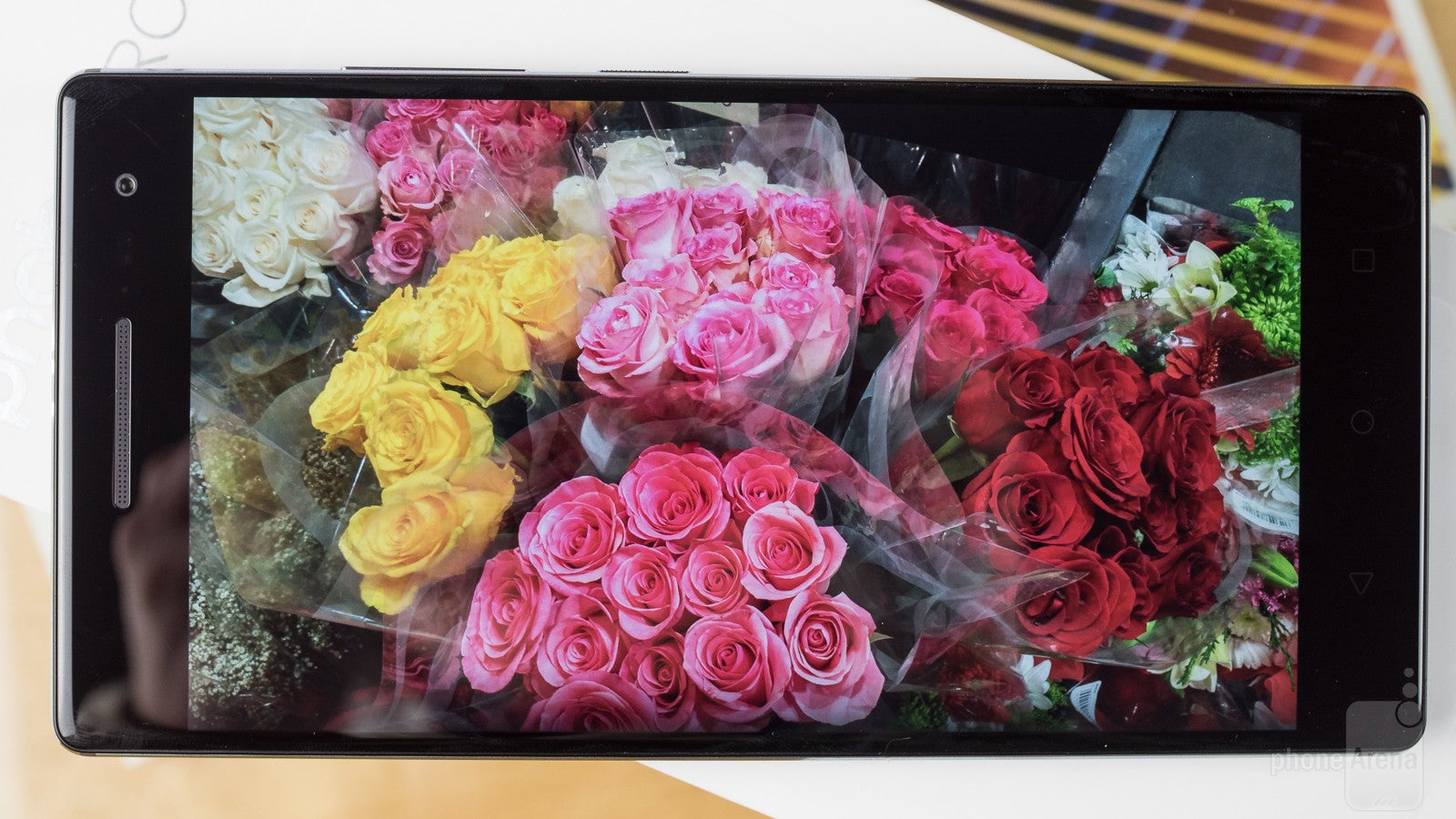 For as unwieldy as a super-phablet can be as a replacement for a more petite smartphone, at least you get to enjoy the benefits of a nice, big screen. And whether you're browsing the web, watching videos, or interacting with Tango-enhanced apps, who doesn't appreciate a larger, easier-to-see display?
Lenovo gives the Phab 2 Pro a 6.4-inch LCD panel, thankfully with an appropriately high 1440 x 2560 Quad HD resolution. And while it's big and sharp, the screen's qualities start going downhill from there.
For one, it's not particularly bright, and while it's far from the dimmest screen we've evaluated all year, its 425-nits output isn't going to do much for usability in bright sunlight. Though we suppose that Tango itself is more appropriate for indoor use, so perhaps we shouldn't be so hard on the screen in this regard.
Color reproduction isn't great either, with the screen (at default settings) having a lot of trouble differentiating between color intensities: instead of saturation gradually increasing, it ramps up to max far too quickly, and loses a lot of specificity at the upper end of its range as a result. You can tweak the output with helpful display settings, but the standard configuration is atrocious.
Display measurements and quality