Lenovo purchases 3G and LTE patents from NEC
3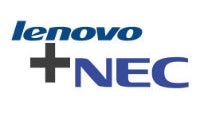 Patents are an annoying game. Regardless of if you plan to use them, it is a good idea to purchase them just in case someone else wants to make you a target. Some companies try to only use patents defensively, while others go on the attack. And, of course, the USPTO keeps on granting more and more vague patents that muddy the waters even more. That's the ecosystem that Lenovo is in, so it feels better when it has patents in its portfolio.
Lenovo recently acquired some patents when it
purchased Motorola
from Google, and licensed others in that deal, but that wasn't enough. Now, Lenovo has agreed to purchase a portfolio of more than 3800 patents from NEC. The portfolio is said to be heavy with mobile-centric patents like those covering standard essential patents for 3G and LTE. The patents also cover a "broad range of features and technologies used in many of the most advanced mobile products such as smartphones", according to the report.
There is no word yet on how much Lenovo has paid for the patents, and no review yet of just how useful the patents may turn out to be. But, these days, the sad truth is that it is always better to have patents and not need them than it is to need patents and not have them.