Lenovo exec says Windows RT doesn't need to exist
10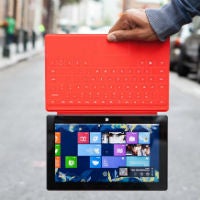 There has been a fair bit of criticism for Windows RT since its release. The tech community never liked the limitations, consumers didn't see the value, and there's a possibility that the platform's failure was a key part of Steve Ballmer being
pushed out
as Microsoft's CEO. Now, a Lenovo exec is saying that there is no reason for Windows RT to exist at all.
The comment came from Lenovo's Australian marketing chief Nick Reynolds during a question and answer session following Lenovo's press conference at IFA in Berlin. Reynolds explained that the new Haswell chips from Intel have removed the need for consumers to choose between battery life and performance; and so, if users can get a full day of use from Windows 8, there's no reason for RT to be around.
Microsoft might argue that RT hits that lower price range that full Windows 8 tablets and hybrids can't reach, but given the
$900 million
in unsold Surface inventory that the company had to write off, we don't expect that argument to be all that long. Not surprisingly, Lenovo announced a few refreshes to its Windows 8 lineup, including a new Yoga convertible, but no Windows RT devices.