Lenovo admits acquiring Motorola "did not meet expectations"
27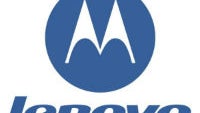 It has been 18 months since Lenovo finished
acquiring Motorola
from Google, and in its latest quarterly report, Lenovo admitted that "integration efforts did not meet expectations." Of course, not meeting expectations was probably much more likely than Lenovo wanted to admit, because if you remember, Lenovo's expectation was to become the third largest smartphone maker in the world and be "a credible challenger to the top two in smartphones."
Lenovorola did become the third largest smartphone maker for a while, but was recently beaten by its fellow Chinese OEMs Huawei, Oppo, and Vivo. Depending on who you ask, the Moto X series of phones has always been a "credible challenger" to Apple and Samsung, as well. However, since Lenovo took over Motorola, the Chinese smartphone market has fallen off quite a bit and Lenovo said its efforts to bring its brand to North America has been "not successful."
The former was a surprise to everyone (including Apple, who had bet a lot on China as a growth market), but the latter probably shouldn't have been too surprising. North America is a hard market to crack once consumers have a mature market to pick from. Lenovo didn't really have much chance being the new name when we already had Samsung, Apple, Motorola, LG, and HTC.
Of course, Lenovo still has plans to be aggressive and turn things around. The Moto G lineup has been spread out to try to intrigue more consumers and the swappable back plate mods rumored for the Moto Z look interesting (even if users may not care.)
Recommended Stories