Meet the Lenovo Moto Tab, an interesting tablet coming soon to AT&T
7
Back in May, we told you that a brand new Motorola tablet(featuring a Productivity Mode) could be released soon. Now, we know that thetablet is called Lenovo* Moto Tab, and will be available in the US via AT&T.
While the Lenovo Moto Tab hasn't been officially announced yet,AT&T published a promo video - embedded above - showcasing some of itsfeatures. The second largest US mobile carrier presents the device as a "family tablet designed forentertainment," as it's got a 10.1-inch Full HD screen, plus dual speakers withDolby Atmos sound, and supports up to 7 customizable profiles (perfect for large families).
The tablet's Productivity Mode includes a task bar that letsyou multitask and quickly switch between apps. For enhanced productivity, theMoto Tab will come with a couple of interesting accessories (sold separately):a full size Bluetooth keyboard with its own 400 mAh battery, and a LenovoHome assistant dock.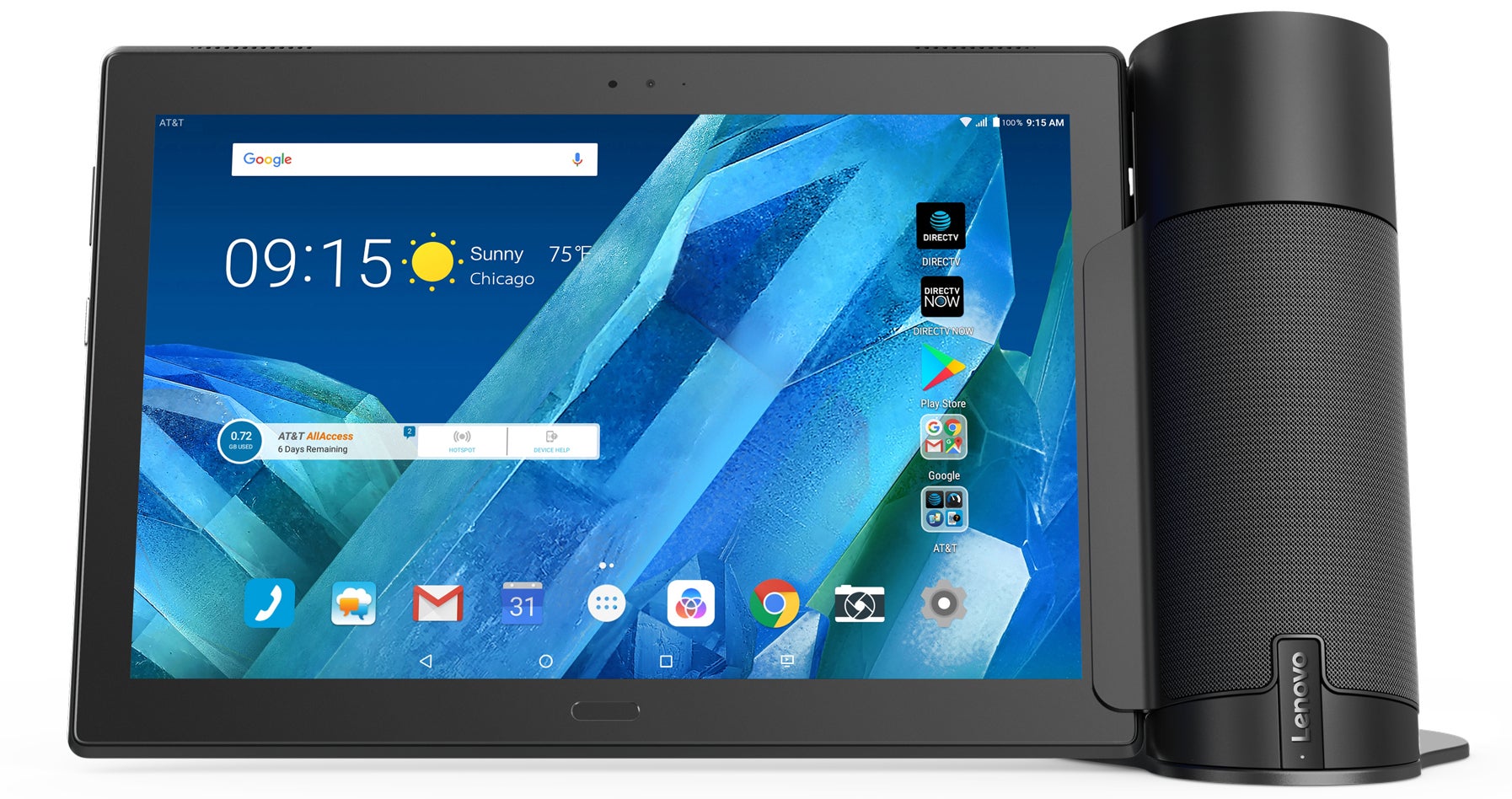 The Lenovo Moto Tab further features a fingerprint scanner, TVMode (for one swipe access to AT&T DirecTV and other video apps), Kids Mode, AT&T NumberSync, and a7,000 mAh battery. For now, it's not clear if the tablet runs Android 7 Nougat,or Android 8 Oreo, but we hope it's the latter.
Details on the price and release date of the Lenovo Moto Tabare currently missing. We're not sure if the device's promo video will beonline for long (since AT&T may have inadvertently published it ahead oftime), so we are including some snapshots of the new tablet in the gallerybelow.
So, do you think you'll be interested in buying this Moto Tab once AT&T launches it?
Update: Lenovo says the Moto Tab will be launched on November 17 for $299.99 outright, or $15a month for 20 months with an AT&T Installment plan. The company alsorevealed more features: Android 7.1 Nougat, a Qualcomm Snapdragon 625processor, 2 GB of RAM, and 32 GB of expandable storage space.
* - Lenovo owns Motorola Mobility since 2014.