Qualcomm might be able to continue its anticompetitive chip selling policies
9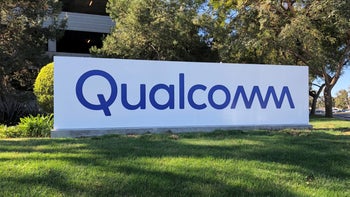 Last month, Judge Lucy Koh finally issued a ruling in a case
that could force Qualcomm to change the way it does business
. The case, known as the FTC (Federal Trade Commission) v. Qualcomm was originally heard during a ten-day period at the beginning of this year. With no jury seated, the FTC essentially put Qualcomm's business practices on trial in front of the judge. Qualcomm's "no license, no chips" policy, the collection of royalties based on the retail price of a phone, and its refusal to license its standard-essential patents were some of the company's anticompetitive behaviors that were brought up by the FTC.
Qualcomm has asked for a stay of the ruling
so that it can appeal it, although Judge Koh has yet to make a decision on the request. The chip maker points out that if it starts renegotiating contracts as ordered by Judge Koh and then wins on appeal, it might not be able to reverse these deals once again. And
Reuters reports
that an FTC official thinks that Qualcomm has a good chance at overturning the ruling. FTC Commissioner Christine Wilson, appointed by President Donald Trump, wrote in the
Wall Street Journal
last week that the ruling against Qualcomm "radically expanded a company's legal obligation to help its competitors," and was based on a flawed 1985 Supreme Court decision (more on that later).
Wilson's op-ed might give Qualcomm an idea on how to win an appeal of Koh's decision, according to several antitrust attorneys. Others believe that the appeals courts will find it hard to overturn Koh's ruling, which some say was based on the judge's strong fact-finding abilities and her determination about the credibility of those who testified before her.
Did Judge Koh misapply a 1985 Supreme Court decision in ruling against Qualcomm?

The aforementioned 1985 Supreme Court decision ruled that a company that drops a business arrangement that has proven profitable over time could be guilty of violating competition law. How does this relate to Qualcomm? The company once licensed its standard-essential patents to rival chip firms. These are patents that manufacturers need to license to make sure that their products are in compliance with technical standards. As a result, they must be offered to rivals on a fair, reasonable and non-discriminatory (FRAND) basis. In the early 2000s, Qualcomm stopped offering these patents to other chip makers and only licensed them to smartphone manufacturers.
During the trial, the company denied that it had ever offered full licenses to other chip makers and says that if forced into doing so by Koh's decision, it would be a new business arrangement, not the resumption of an old one. And that dovetails with Wilson's op-ed in the Journal in which she wrote that Koh's decision means that if a company sells a product to a competitor, it would have to sell every product it makes to every competitor or else be charged with violating antitrust law. The FTC commissioner also said that Judge Koh misapplied the 1985 Supreme Court decision. University of Southern California law professor Jonathan Barnett agrees with Wilson and says that the Supreme Court ruling was supposed to be "very narrow." He says that there is a good chance that Qualcomm will be able to reverse Judge Koh's ruling.
Many investors are hoping the same thing. On April 15th, the day before Qualcomm and Apple reached a settlement on their legal issues, Qualcomm's shares closed at $57.18. Following news of the settlement, the stock soared peaking on May 1st at $89.29. The day before Judge Koh released her decision, Qualcomm's shares had already declined to $77.75. Following the ruling, the stock dropped to $65.37. The company's shares closed last week at $66.82.