Planning on leaving iOS for Android? You might want to read this first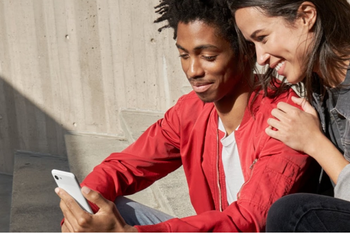 Consumers have their favorite brand of jelly, breakfast cereal and ice cream. They also have a favorite operating system for their smartphone. And while switching from Capt'n Crunch to Lucky Charms might not be the end of the world, switching from iOS to Android can be frustrating.
MarketWatch spoke with several people who switched "teams"
and found that the transition sometimes did not go smoothly.
It turns out that many switch from iOS to Android because of money. With the wider range of Android handsets available, those looking to save cash on a new phone can find feature-rich models powered by Google's open source operating system. Ash Burns, a U.K. farmer who switched for that reason, still was able to save money by purchasing an Android handset even though he had to buy some new accessories and repurchase some apps. But he also found that he and his girlfriend had to adjust their texting process since both had been using Apple's iMessage. "Of course we could still use apps like WhatsApp and text in general but that familiarity wasn't there," he said. Burns also had to put up with the iPhone users he knows, who disagreed with his decision. "I feel there is an obvious divide between Apple and Android users and each side is always trying to gain small victories over the other side. Personally, I've used both and I'm intrigued with all tech so I'm willing to give anything a try."
There are other reasons why people switch besides the lower price of Android handsets. Some say that they want the larger choice of apps available in the Google Play Store (by one recent count, there were 2.6 million apps in the latter store and 2.2 million in the App Store). For Alex Chalekian, the CEO at Lake Avenue Financial in Pasadena, California, he cites what he calls Apple's lack of innovation after the
iPhone 5
as his reason for switching. He gave the
iPhone X
a shot, but had issues with the camera. "I just find it interesting that people who have iPhones use Google Maps, use Gmail, use Google Calendar, use Chrome, use Google Photos — they use all of these Google apps," the executive said.
One of the biggest complaints about switching from iOS to Android came from those who found it difficult to integrate their new Android phone with the other Apple products they own. Software engineer Chris Wiegman said, "Everything I had was integrated — if one thing rang, the whole house lit up like a Christmas tree. The integration between other devices was the hardest thing at first." After leaving iOS for Android, he ended up swapping his
Apple Watch
for a Fitbit, and exchanged his iPad for a Linux flavored PC. "It freed me from the Apple ecosystem," Wiegman said.
Since the early days of the iPhone, iOS has been called more intuitive than Android. According to one study from PCMag, 47% of those who left Android for iOS did so for the user experience, while only 30% of those leaving iOS for Android left for the same reason. Burns, the aforementioned U.K. farmer who switched to Android, finds iOS to be easier to use. He says, "No doubt that iOS has much better optimization and apps run smoother and more efficiently, in my opinion. Also, quite a few apps I use fairly often are only available on iOS so that was an obstacle."
If you plan on leaving iOS for Android, you might want to speak to others you know who have made the switch, or are familiar with both platforms. As with any change that consumers make, some will be totally happy that they switched platforms, while others will have regrets.