Leave Sprint with no Early Termination Fee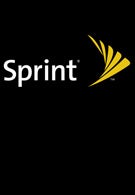 You want that cool new phone sooooo bad that you can feel it in your hand. You think to yourself how great it would be to flash that handset in front of your friends. But the daydreaming abruptly stops when you remember that you are still locked into your contract with Sprint and you don't want to pay the Early Termination Fee. Well, there is a way out!
By raising their non-government mandated administrative fee on January 1st, from 75 cents to 99 cents, the firm that let's you hear a pin drop is in material breach of contract. This means that if you hold your breathe until you turn blue, you should be able to get Sprint to allow you to bust your contract early without to pay the piper. You need to do this
before the end of this year
and you might need to be persistent on the phone. To get that cool handset, it might be worth it.
source:
WMExperts