Leaks spoil everything and I'd prefer we didn't have them? Kind of, according to you
15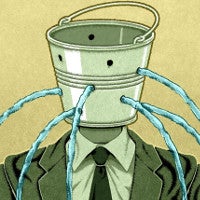 Scroll through our homepage. What do you see? Rumors regarding HTC's upcoming One M10 flagship. Leaks pertaining to Samsung's Galaxy S7, due for announcement on the 21st this month. Speculation about the imminent LG G5.
And that's the way it has always been. When the big guys are prepping big things, the underground insider community gets cracking, and there seems to be nothing manufacturers can do to stop the leaks. Sure, there are a few success stories where a major device was kept under wraps well enough to be a surprise come announcement day, but these are few and far between. For the most part, we get to know devices that we're not supposed to know, way in advance. And it's not hard to imagine that not everybody likes that. But as big as we are on our collective imagination here at PhoneArena, we do like cold hard data just as much. So a poll it is!
According to our yesterday survey
, which gathered over 1,200 votes, just under 41% of participants have absolutely nothing against leaks and, in fact, welcome them. A slightly larger group (42%) say they like the part with the rumors, but actual leaks (like photos, we imagine) sometimes take it too far and ruin the surprise. Only 17% of participating readers say they hate the leaks and how much they spoil the fun of a real surprise.
That split works for us. And we're not surprised in the slightest that this is how it turned out. What about you?