Leaked screenshot of inventory screen confirms September 21st launch of Apple iPhone 5
34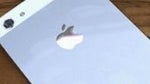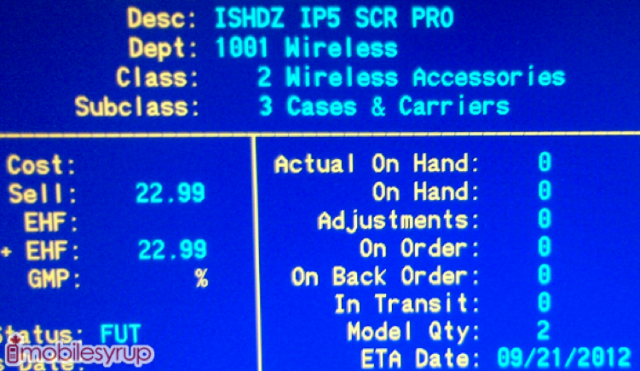 This leaked screenshot suggests a September 21st launch of the Apple iPhone 5
For the last several weeks, we have heard the mantra about the 6th generation Apple iPhone repeated over and over.
The device will be introduced on September 12th
and
launched on September 21st
. We received confirmation of the first half directly from Apple with that clever September 12th turns into Apple iPhone 5 logo on the invites to the press event. And while it might not come from Apple, we do have somewhat of a confirmation about a launch on the 21st of September.
A screenshot of a retailer's inventory system reveals some accessories for the
Apple iPhone 5
with a release date of September 21st. To be precise, this is from accessory maker iShieldz which is coming out with a iPhone 5 screen protector. Now maybe it's just our way of thinking, but an Apple iPhone 5 screen protector needs an Apple iPhone 5 to protect. And what would be the point of releasing the accessory on September 21st if the device hasn't been released yet? So based on this screenshot, we would expect
the actual launch of the Apple iPhone to take place September 21st
.
source:
MobileSyrup