Leaked memo reveals that AT&T will no longer subsidize tablets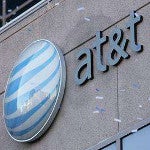 According to a leaked AT&T memo, the days of signing a 2-year contract and
receiving a subsidized price from the carrier
to purchase a new tablet are over starting on Sunday. The only pricing option available for those buying a tablet from AT&T is the carrier's no commitment pricing. Those who purchased a tablet before Sunday and signed a 2-year contract can still sign up for Mobile Share for $10 as long as they fulfill the two-year term of the contract.
Mobile Share is set to start on August 23rd
.
AT&T joins Verizon as
Big Red had already pulled subsidized pricing from its tablet lineup
with the arrival of its
Share Everything
plan. For AT&T though, the affect of going cold turkey on tablet subsidies is a lot less painful than for Verizon customers. After all, AT&T's tablet offerings consist of the
Apple iPad
which never was offered with a subsidized 2-year contract, a refurbished
Samsung GALAXY Tab 8.9 LTE
, the
Pantech Element
and the
HTC Jetstream
.
Do the moves by the number one and two carriers in the U.S. foreshadow an eventual end to subsidies on new phones, or is that something that not even Verizon or AT&T can risk?
source:
Engadget