Leaked image reveals the names of three devices bound for Sprint
14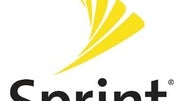 Oh, you gotta love those tipsters for all the leaks that they kindly share with the World. Sure, the spicy rumors that they bring to the table are anything but guaranteed to be true, but they can surely spark the imagination of pretty much every smartphone enthusiast out there.
Today, we came across a leak revealing the alleged names of three devices, all of which are said to be destined for Sprint. Starting with the most interesting among the bunch,
the Samsung Epic 4G Touch
is what Sprint's version of the almost iconic Galaxy S II smartphone will be known like, according to the rumor. That, of course, lines up well with
other insider tips that we've stumbled upon
, so the leak that we are dealing with today might be onto something after all.
The second smartphone that we are getting familiar with today is known as
the HTC EVO Design 4G
, which is the name suggested for the upcoming
HTC Kingdom
. Now, we are witnessing somewhat of a paradox forming here as
the Kingdom might also hit the market as the HTC Hero 4G
, yet this monicker has not been officially confirmed either. What is said about the HTC Kingdom is that it will pack a 4-inch qHD display, 1.2GHz Qualcomm chipset, 5-megapixel camera and, of course, a WiMAX radio.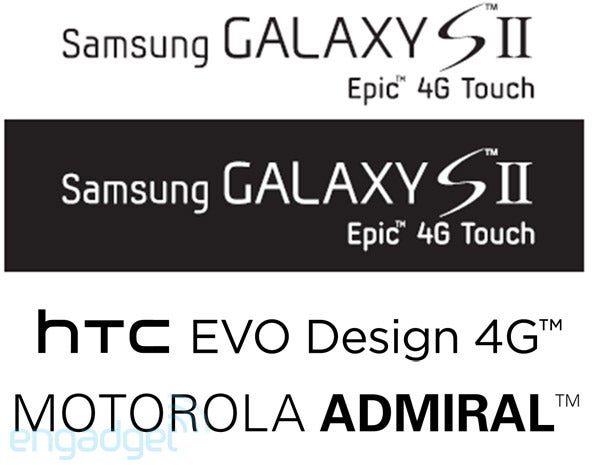 The leaked image revealing the names of the three upcoming devices
Last but not least,
the Motorola Admiral
is rumored to be another Sprint-bound cellphone, and by the lack of the 4G designation in its name we are assuming that it will not be sitting anywhere near the carrier's top-tier smartphones. Sadly, the leak remains silent and does not reveal any further details about the device.
Bear in mind that all there is to back up the alleged names of these three devices is the black and white image you see here, so it would probably be wise if you file this under "rumors" for now. Chances are, however, that if the leak is on the right track, we will be hearing more news about these phones pretty soon.
source:
Engadget