Leaked accessories list for the Galaxy S7 family suggests Samsung will mirror Apple with a battery case
67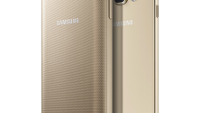 As has become typical of impending major releases by Samsung, a list of Galaxy S7/S7+/S7 edge accessories has been leaked, complete with pricing info—at least for the German market. Courtesy of German
WinFuture
, the selection includes a few surprises.
Starting with the biggie, Samsung appears ready to take on Apple head-on with a battery case of its own—
and hopefully a less disappointing one from a design standpoint
. The €89.99 ($99.9) case in question is listed containing a cell with a capacity of 2,700 mAh and, perhaps more interestingly, offering support for wireless charging. According to the latest rumors, the Galaxy S7 is expected to arrive on the scene with a 3,000 mAh cell, while the S7+ and S7 edge are said to pack a monster, 3,600 mAh juicer. If that proves to be the case (he-hee), the backup will prove insufficient as far as doubling your battery life goes.
The other interesting item on the list is the so-called Samsung LED View Flip Cover (€69.99, or $77.7), which is new for us. From what we're told by the source, the flip-type case will feature LEDs (duh) that will notify you when you have an incoming calls—and perhaps even notifications? In any case (you know it), it better do
something cool
, otherwise we'd have to think real hard about burying as much into an accessory. Lastly, a Leather Cover in at least black and brown is supposed to be launched alongside the new goods.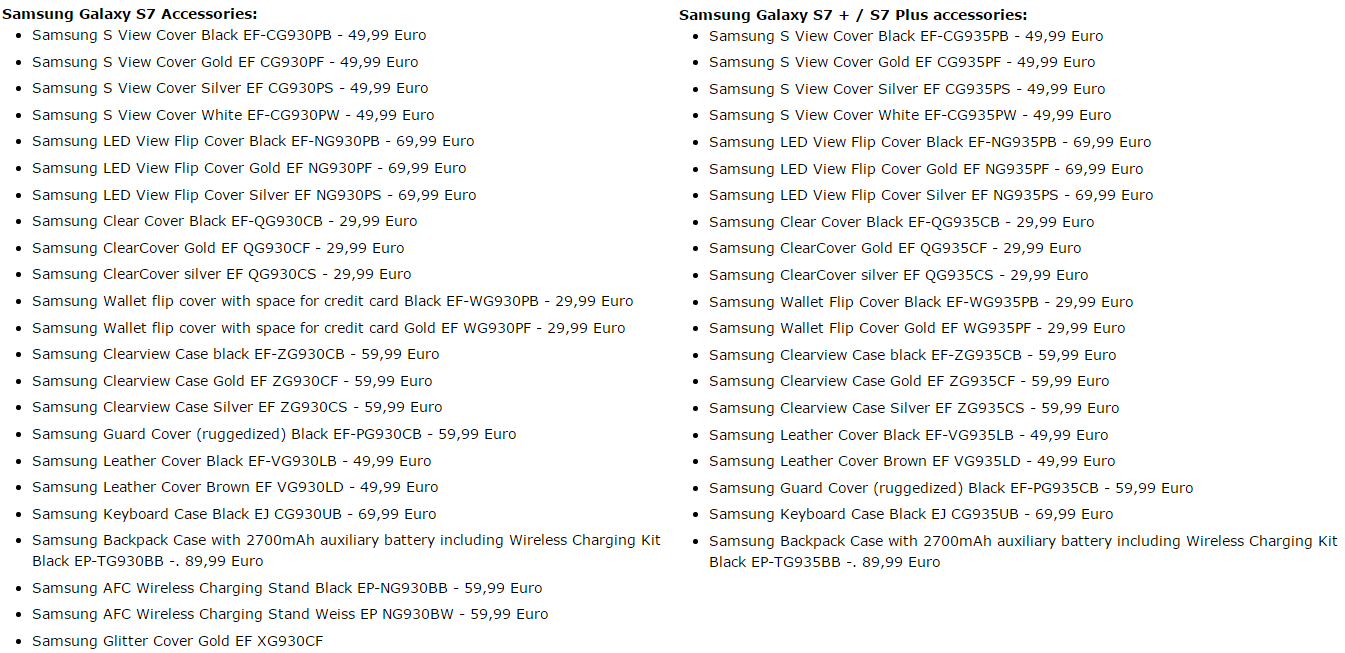 Recommended Stories