Leaked Sprint brochure reveals crazy Note5/S6 edge+ promotion, confirming the latter's existence and the former's new name
7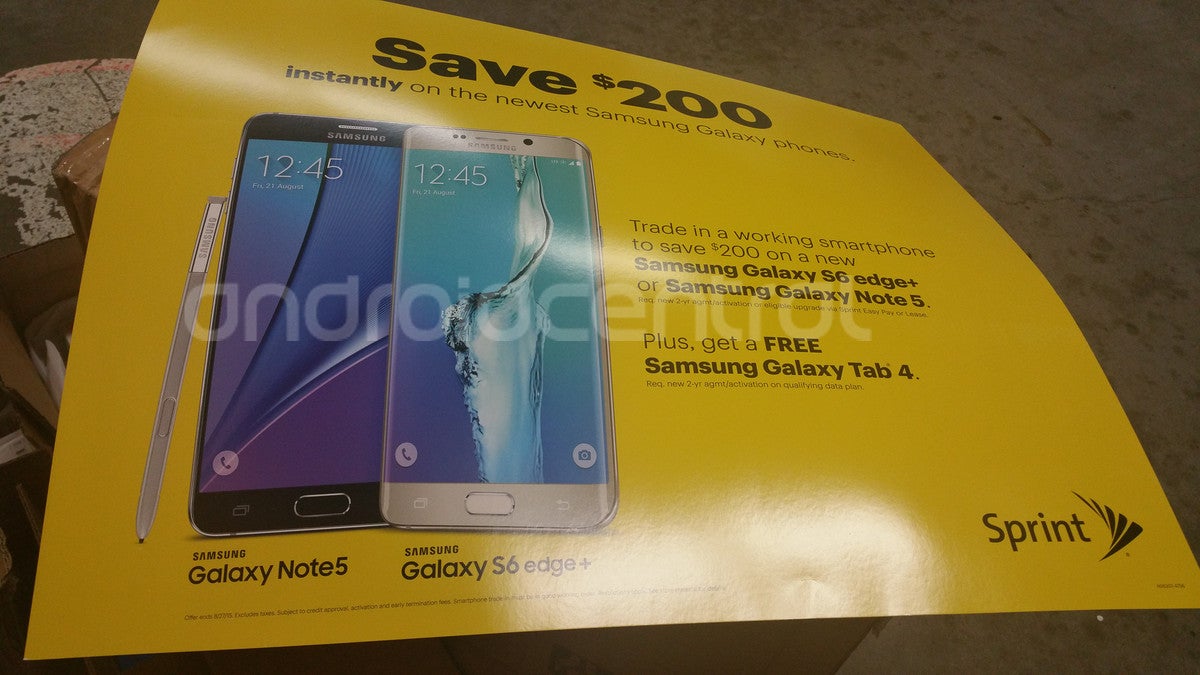 Leaked Sprint brochure. Click for full size.
A leaked Sprint brochure outlining a lucrative promotion when buying the Samsung Galaxy Note5 or Galaxy S6 edge+ has been making the rounds online for the past half a day, revealing and confirming a number of important details. For starters, this is the first seriously legitimate confirmation that a Galaxy S6 edge+ device does exists, and we've also noticed something curious: Samsung seems intent on gluing together the end of 'Note' name with the '5' identifier — Note5.
As for the promotion itself, Sprint is looking determined to get you to order one of the two new phablets or jump ship from another carrier. The deal is that you turn in a working smartphone, get $200 off towards your purchase of a Note5 or Galaxy S6 edge+ (pricing, unfortunately, not disclosed) with a 2-year contract, and even throw in an extra Samsung Galaxy Tab 4 for good measure (requires qualifying 2-year contract). No matter how you slice this, it's looking good. Finally, the offer is only valid until August 27th, meaning that rumors of a quick launch of the two devices may very well prove true.
As always, keep in mind that we have no way of verifying the authenticity of this leak, and though it strikes us as legit, it
could
be an attempt at an elaborate hoax.