Leaked Samsung video confirms the Note 7 was just a bad dream
22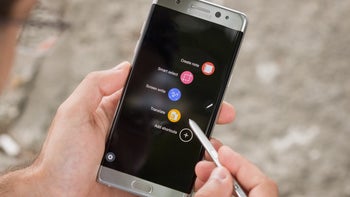 Most people who follow what's happening in the mobile world, or just watch news, might recall a phone made by Samsung, called "
Note 7
", being mentioned a couple of years ago. We distinctly remember it because it caused quite a commotion soon after its release. Now, however, Samsung is planting the seed of doubt in our heads and makes us question reality.
A promotional video that appears to be made by Samsung is now traversing the internet. The video is showing us the evolution of its Note line of smartphones. The part that makes us scratch our heads is that the model after the
Note 5
is the
Note 8
.
How can a manufacturer forget one of its own flagship phones? Is this video a rift between our universe and a parallel one where the Note 7 doesn't exist? Or is the Note 7 just another example of the Mandella effect? Maybe it is included in the video, but as a single frame, so our eyes can't perceive it? Or the leaker removed the Note 7 to troll us!
We think there's a more reasonable explanation. After all, it's pretty obvious. All those news mentions about the Note 7 were because it had the tendency to overheat and catch on fire. And while it's not really shocking that the exploding phone is missing from the video, one might think that a company like Samsung will be able to look past a single flaw to what was otherwise a good device. Sometimes trying to make something go away only makes it come back stronger.
We would prefer to see the full line-up in the official video on August 9th. What do you think about Samsung's decision to omit the Note 7?
source:
SamsungMobile.News