Law suit against Yahoo for sending unsolicited text messages gains class action status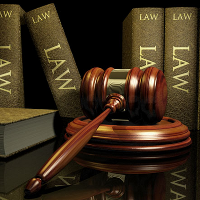 A federal judge in Chicago has ruled that a lawsuit filed against Yahoo can now be tried as a class action suit. There could be more than 500,000 members of the class, each one claiming to have received an unsolicited text message from Yahoo while being a customer of Sprint. The plaintiffs say that Yahoo's actions, which took place in March 2013, violated the Telephone Consumer Protection Act.
The suit claims that Yahoo sent automated welcome messages to these Sprint customers after other users sent out separate messages using the Yahoo Messenger service. The plaintiffs say that the welcome messages should be considered unauthorized advertisements for Yahoo services, and damages could amount to $1500 per message if it is determined that Yahoo willfully violated the law.
The lead plaintiff in the case, Rachael Johnson, claims to have received a spam message from another user advertising a way to lower high-cost debt. That was followed by an unsolicited welcome message from Yahoo.
U.S. District Judge Manish Shah refused to agree with Yahoo's argument that a class action suit could result in damages against Yahoo that are "disproportionate to the alleged harm." Shah did turn down a request from T-Mobile subscribers to be certified as a class in a separate suit against Yahoo. The plaintiff in that case had consented to receive the welcome messages.
source:
Reuters