Launch your own app store with Appstores.com
7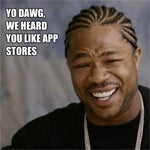 Sometimes the process of finding exactly what you are looking for in the various app stores can be a daunting task. That challenge is something publishers must think about when promoting an app as well as bloggers and writers when reviewing or recommending one. Appstores.com looks to add some simplicity to sorting through the offerings out there by enabling anyone to create their own app store.
Appstores.com enables you to choose from apps from the Apple App Store, Android Market, and the OpenAppMkt and bring them together in your own app store. This can be particularly useful in a variety of situations such as a blogger who wants to maintain a list of recommended apps or a gaming company that wants to be able to show all their work in one place.
Your app store is also 100% customizable with complete CSS control so it is easy to make it match your current design. It also offers analytics & reporting, a mobile optimized version, and an app submission tool.
"We believe the future of app distribution for developers and app discoverability for consumers is giving niche content publishers the tools to showcase highly relevant apps to their audiences," said CEO Ryan Merket, "It's really hard to find apps that matter to you in the Apple App Store and Android Market, so we give the sites consumers visit everyday the means to recommend apps their users would like."
Currently, Appstores.com only allows you publish your store on a website, not make an actual mobile app that you could publish to an existing store, which is probably a good thing because otherwise it would be like everybody's favorite Pimp My Ride meme: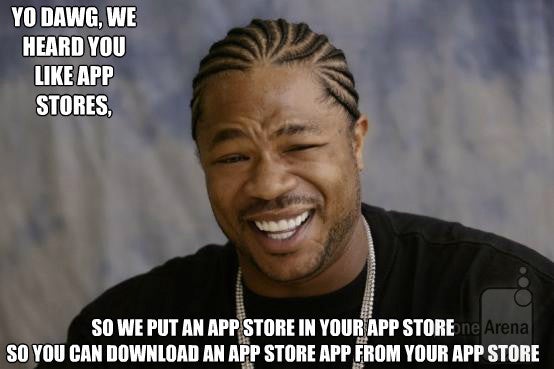 source:
Appstores.com
via
Gigaom