Latitude universal wireless charging case for the iPhone is listed on Kickstarter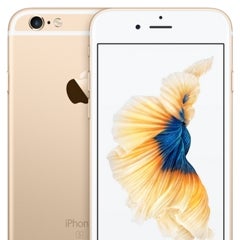 Now listed on Kickstarter is the world's first universal
wireless charging
case for the Apple iPhone. Once your iPhone dons the Latitude universal wireless charging case, it can be used with either the Qi or PMA wireless platforms. That means that you can count on charging your phone at the growing number of eateries that offer wireless charging like Starbucks and McDonald's. The latter happens to use Qi while the former employs PMA.
The Kickstarter campaign starts today and runs through December 15th. The first 400 who pledge $39 will receive the case (for the
Apple iPhone 6
or
Apple iPhone 6s
) in time for Christmas. Once these 400 are sold out, a $45 pledge will get you a Latitude case by this March. If you own the
Apple iPhone 6 Plus
or
Apple iPhone 6s Plus
, you can get the case sent to you by March by sending a discounted $54 to the manufacturer.
Bezalel, the company behind the Latitude, is looking to raise $30,000 which it will use to produce the initial run of the product. The case is available in black and white, and not including the 400 units being sent out in time for Christmas, the case will ship next March.
source:
Bezalel
via
Kickstarter