Latest speculation: Next Apple iPhone to have 8 pin dock connector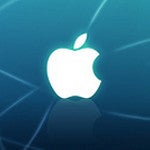 With prior speculation calling for the 30 pin dock connector on current versions of the Apple iPhone to
drop to a 19 pin connector
on the next model, the latest rumor has the next iteration of the smartphone carrying an even smaller number of pins. Two sources for
iLounge
say that the next version of the Apple iPhone will be carrying an
8 pin dock connector
. According to the sources, the dock will allow the user to connect to docks and cables in two orientations, similar to the
MagSafe charger design
used on Apple's MacBook computers. Because many accessories already on the market are already compatible with the 30 pin design, Apple will most likely offer an adapter with the newest model of its smartphone.
One of the sources also claims that a previously unannounced feature in iOS 6 will

act as a bridge for all Bluetooth 4 capable devices in Apple's lineup

. If true, you could be able to make phone calls from an Apple iPod, or display iMessages received by an iPhone over a future Apple iPod nano.
Last year, Apple joined the Bluetooth SIG Board of Directors. That gives the Cupertino crew the ability to help set standards and licensing. Last year's launch of the Apple iPhone 4S introduced the company's first handset with Bluetooth 4.0
source:
iLounge
via
AppleInsider