Latest Uber app update makes it easier to see rider's rating
1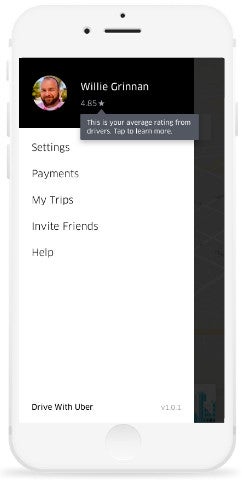 Uber has just announced a significant update has been released for its mobile app. Both Android and iOS users are eligible for the new version of
Uber app
, which brings a couple of new features and improvements.
The update introduces two major changes to the rating system, and both will be rolled out globally starting today. The first change is fairer POOL ratings, which will affect riders.
Whenever a rider rates a POOL trip less than 5 stars, they can select additional reasons why.
Uber
will not count the rating toward the driver's average if the reason is co-rider behavior or the route.
Secondly, in order to give riders more visibility into how they are rated by drivers, Uber tweaked the mobile app a little bit to make ratings much more accessible. If you want to see your rider's score now, you will find it displayed under your name in the app's menu.
According to Uber, these changes are crucial since they are meant to ensure that all those who use its services have a 5-star rate because they really deserve it.