Latest Humble Bundle pack offers three great Android games on the cheap, don't miss it
2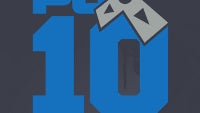 Humble Bundle packs of discounted games are one of the best opportunities for gamers to get some quality titles for as much as they are willing to pay, thus they are able to score a sweet bargain. The latest one of these, the PAX 10 Humble Flash Bundle, comprises several games, three of which are Android ones and have the potential to grab your attention for quite some time.
We are speaking about Badland, Solar 2, and Containment: The Zombie Puzzler. The first one is a side-scrolling game that has received numerous awards (Apple even proclaimed Badland was one of the best games of 2013), which can only indicate you that we are dealing with a pretty impressive game. And Badland surely delivers, both in the gameplay and in the overall feel departments. You'll be controlling a weird creature, which has to dodge various obstacles and get to the end of each level intact. Note that Badland is normally available for free, but this edition is a premium one and all of its purchasable content is unlocked right out of the box.
Solar 2, the other representative of the PAX 10 Humble Flash Bundle, is a curious game as well. It's a sand-box space exploration game, in which you have to evolve from a rocky asteroid to a gaseous star giant, The gameplay is somewhat similar to the primordial stage in Spore, eat to grow and avoid the others. The last game, Containment: The Zombie Puzzler, is a 3D puzzle game, which requires you to outwit a bunch of brainless zombies and send them where they belong – to the grave.
If any of the games in question appeals to you, at least at first sight, don't hesitate to follow the source link and snatch the PAX 10 Humble Bundle. At the moment, the average price for the pack is $3.65, which means that you'll need to pay a tad more than this sum of money.
source:
Humble Bundle