Last year's iPhone 4 bar leak "not motivated by financial greed" says court, journalists rejoice
6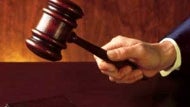 There won't be any charges pressed against Jason Chen or Gizmodo for the infamous
iPhone 4 prototype that was lost in a bar
last year by an absent-minded Apple engineer, and obtained by the tech blog against $5000 from the people who found it.
The San Mateo District Attorney office clarified that the leaked unit has been used for journalistic purposes, rather than strictly financial gain. This decision might set a precedent so as
publishing leaks at tech blogs not to be considered criminal offense
. The opposite decision would have probably hampered the free media spirit, considering that everyone would have Apple's, or other company's legal team in mind before posting anything of value.
"
We are pleased that the District Attorney of San Mateo County, Steven Wagstaffe, has decided, upon review of all of the evidence, that no crime was committed by the Gizmodo team in relation to its reporting on the iPhone 4 prototype last year,
" stated the company that owns Gizmodo on its website.
via
CW