Larry Page sends out a letter outlining Google's goals for 2012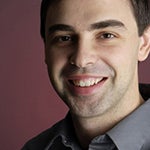 It's a new year, and Google CEO Larry Page posted a letter on their investor relations site detailing their successes from last year, and some of their plans for the coming year. As you would expect for corporate boiler-plate, much of it is couched in very general terms, but there are some nuggets in the letter that users of mobile devices should be interested in.
Much of
the letter centers on what Page refers to as creating a unified "beautifully simple experience"
across Google products. In a sense he really is referring to Google+, which has been the driving force behind the unification of services at Google, including the recent (and somewhat
misunderstood
) changing of their privacy policy to let them share information across services.
Much of this applies to mobile – Android and iOS users already can elect to install Google's nascent social platform (if 100 million users can ever be referred to as "nascent"), which brings with it free cloud storage for their photos. Google Chrome for mobile was also cited as an example of integration of mobile and desktop services – in particular the ability of users to walk away from their PC and see all of the tabs on Chrome on their Android phone or tablet (including the ability to use the "back button" to return to a previously viewed webpage).
Of course the Google CEO spent much time recounting the success story of Android – reminding us that their mobile platform now activates
more than 850,000 devices a day
on more than 300 carriers. Page didn't tip his hand on any specific products we can expect from their pending Motorola acquisition, stating once more that "
We are excited about the opportunities to build great devices capitalizing on the tremendous success and growth of Android and Motorola's long history of technological innovation.
"
We didn't really expect Larry Page to reveal huge secrets in this format, and instead
he chose to emphasize the importance of Android partners to Google, reaffirming that the operating system would remain open.
There's quite a bit more in the 3,500 word letter, so if you have a hankering to learn more about the direction Google is headed, including self-driving cars, cloud storage, and their emphasis on user privacy and data protection you should check out the source link below. It sounds like Google has quite a bit in store for us in the coming months.
source:
Google
via
9to5Google