Larry Page just made Sundar Pichai the head of most Google products
22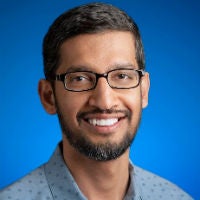 Big changes are afoot at Google with a major reorganization of power and a continuation of the meteoric rise of Sundar Pichai within the company. CEO Larry Page has appointed Pichai as the head of core Google products. This essentially means that Pichai is in charge of all Google products except for YouTube, which is run by CEO Susan Wojcicki who still reports directly to Page.
This is a huge step up for Pichai, who is keeping his role as head of Android, Chrome, and Google Apps, but is also now in charge of research, Search, Maps, Google+, commerce, and ads and infrastructure. The move means that now the current 6 executives in charge of the new product areas under Pichai will report to Pichai rather than Larry Page. Pichai has been with Google since 2004, but risen very quickly over the past 2 years in which he started as a manager of the Chrome team, became the head of Chrome and Google Apps, added being
head of Android
to that list, was rumored to be
in the running for the CEO position
at Microsoft, and is now head of almost every Google product.
Larry Page says that this will create less of a bottleneck in the management structure of Google, but the real aim here is to hand off some of Page's own duties., who has been doing quite a lot. Page had not only been the direct supervisor to the 7 product execs (including Pichai), but in charge of business and operations, access and energy, Nest, Calico, Google X, corporate development, legal, finance, and business. Now with Pichai taking over most Google products, Page will have more time to focus on the business side of running Google as well as bigger picture ideas and "moonshots".