Larry Page had "vocal cord paralysis," main Googler speaks about his health condition
4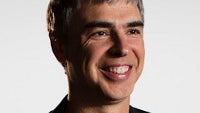 Google's chief executive Larry Page took some time off stages a few months ago and it was a known fact that this was because of problems with his voice. But that's pretty vague. Truns out, Page has suffered from a very rare condition called vocal cord paralysis that affects his vocal cord nerves.
It has all started out of the blue with a simple cold 14 years ago leading to left vocal cord paralysis and last summer another cold affected his right vocal cord. That is a very rare condition, and while the chief executive has been treated and feeling better now he admits that his aerobic capacity is somewhat reduced.
He detailed his health situation on Google Plus and here is a quick summary:
About 14 years ago, I got a bad cold, and my voice became hoarse. At the time I didn't think much about it. But my voice never fully recovered. So I went to a doctor and was diagnosed with left vocal cord paralysis.

Fast forward to last summer, when the same pattern repeated itself — a cold followed by a hoarse voice. Once again things didn't fully improve, so I went in for a check-up and was told that my second vocal cord now had limited movement as well. Again, after a thorough examination, the doctors weren't able to identify a cause.

Thankfully, after some initial recovery I'm fully able to do all I need to at home and at work, though my voice is softer than before. And giving long monologues is more tedious for me and probably the audience. But overall over the last year there has been some improvement with people telling me they think I sound better.

And Sergey says I'm probably a better CEO because I choose my words more carefully. So surprisingly, overall I am feeling very lucky.
As a true Googler, Page decided to fund a research project about the causes of this rare condition. We can only join with wishing Larry Page a full recovery and congratulating him for funding that research.
source:
Larry Page