LTE networks of the future could peak at 30Gbps
17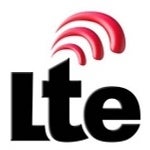 Today's commercial LTE networks are pretty fast, but they are only going to get faster in the future. Ridiculously fast, judging by what the guys at Huawei have accomplished. The Chinese company announced that it has developed what it calls Beyond LTE technology, which should be capable of reaching
transfer rates of up to 30Gbps
. That is 30
gigabits
per second, with 1 gigabit equal to a thousand megabits of data.
Of course, there is a catch, for Huawei's technology takes advantage of not only
"key breakthroughs in antenna structure, radio frequency architecture, IF (intermediate frequency) algorithms, and multi-user MIMO (multi-input multi-output)"
. Reaching these hypothetical speeds would require a lot more frequency spectrum than what contemporary LTE networks are allowed to use. We are not exactly sure how much bandwidth would be needed, but since the LTE-Advanced standard can run on no more than 100MHz of non-contiguous spectrum for a maximum speed of 3.3Gbps, Huawei's Beyond LTE would presumably require considerably more bandwidth than that. In comparison, today's LTE standard utilizes only 20MHz of contiguous spectrum and peaks at 300Mbps.
The Beyound LTE technology by Huawei might not become commercially available anytime soon, if it ever gets adopted at all. Nevertheless, it is pretty awesome knowing that companies are constantly working towards shaping the future of wireless networks.