LTE devices to get substantially cheaper by the end of next year
5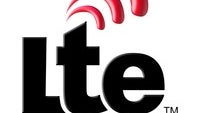 There is no denial that owning an LTE-enabled smartphone is pretty awesome as the entire web gets delivered to you at the blink of an eye. On the other hand, such handsets do not come cheap as the feature is reserved only for top-tier devices. For example, the
LG Revolution
is priced at $200 on Verizon's online store, the
HTC ThunderBolt
bears a $249 price tag and the
Samsung DROID CHARGE
sells for the even steeper $300 on contract.
However, according to a report by
DigiTimes
,
prices of LTE devices might finally start dropping
once chipset vendors begin pumping out LTE chips in volume. Supposedly, mass production of single-mode LTE chips is to start later this year with multi-mode ones to follow in the first half of 2012. As a result of that, LTE-enabled gear should get substantially cheaper by the second half of next year.
Until then, those of you who want to treat themselves to some 4G LTE goodness will also have to consider the premium price that comes along with it. Or perhaps
turning to Amazon
for a good deal on an LTE-enabled smartphone is also an option?