LG shifting its focus away from smartphones? Absolutely not!
62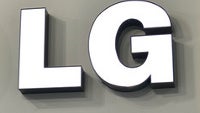 UPDATE:
LG has reached out to inform us that the rumors of it shifting its focus away from smartphones are completely untrue. Putting all of the information that follows below in the fiction category, an LG spokesperson has issued the following statement for us to let us know just how serious LG is when it comes to its smartphone business:
"Reports of LG shifting its priorities away from smartphones are completely untrue. This is a rumor based on non-credible sources and uninformed speculation. We are more committed than ever that we will be a major player in the mobile space. But don't just take our word on this, look at the products we've introduced this year as evidence of our commitment and capabilities."
---

You would think that these would be great days for LG in the smartphone industry. The
LG G2
is one of the most powerful and popular Android models and the Korean OEM is also known for its most recent stock Android handset, the
Nexus 5
. Still, LG doesn't appear to be terribly happy with these achievements. Even launching a phone with a unique form factor in the
LG G Flex
has failed to keep LG from thinking about concentrating on other industries.
According to those in the Korean media, LG is going to reduce its focus on smartphones. This is sad considering how far the company has come. LG's first U.S. smartphone, the
LG Incite
, suffered from a poor build quality` and the company has worked hard to get to where it is now. Those in the know say that LG is shifting its manpower from smartphones to televisions. LG's Vice-Chairman Koo Bon-joon allegedly still believes that smartphones will be an important industry in the long run, but in the short run, the executive feels that LG needs to play it safe by focusing on a business that it is doing very well in right now.
LG isn't sure if it will reduce headcount in its smartphone division gradually, or if it will do it all at once. R&D payroll will probably not get touched, but smartphone support staff will probably see the loss of a number of employees. LG might see the smartphone business as cyclical while producing televisions could be a steadier contributor to the bottom line.
"With the premium market slowing down and Chinese companies charging forward in the sluggish mid-to low-priced market, there is not much choice for LG Electronics. For starters, it may be better off to improve its financial status by increasing its TV sales, and then invest properly in the smartphone business."
-Securities analyst
Keep in mind that LG isn't disappearing from the smartphone industry completely, just cutting back on how much of the company will be devoted to the device.
source:
ETNews
via GforGames