LG releases video demo of the G5 running the all-new UX 5.0 software
31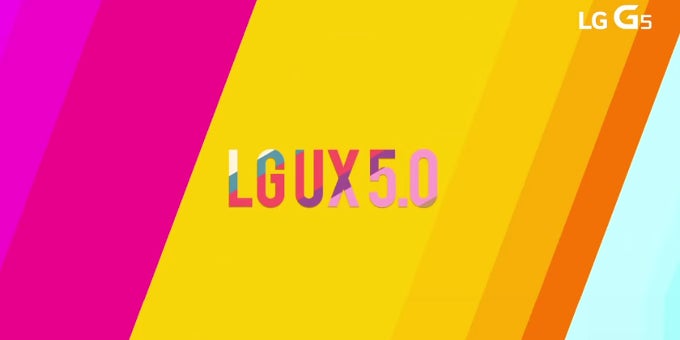 _
It's not uncommon for mobile vendors to include their own software touches to Google's Android. Many higher-end Samsung devices, for example, are treated to the firm's TouchWiz overlay, whilst HTC likes to deploy its very own Sense feature set. LG's version is simply called UX, and version 5.0 will be rolled out alongside the firm's
forthcoming flagship G5
. With the new handset poised to make its market début this coming Friday, LG has offered a short clip of the device and UX 5.0 in action.
The G5, as you'll surely know by now, includes a unique modular aspect. Dubbed 'Friends', the modules are slid in and out of the bottom of the device. LG has prepped a few different modules for the device's launch, including one for high-definition audio and another camera grip for a superior point-and-shoot experience.
There's no question that the company is taking a gamble in hoping this rather unique quirk pays off. The firm has recently held developer conferences in the U.S.
and its native Korea
in efforts to draft in potential third-party Friends devs. Needless to say, UX 5.0 is focused almost squarely on ensuring that modules function in perfect harmony with the device, as the new three-minute video demonstrates.
The LG Friends Manager touts itself as a seamless hub for syncing Friends devices without effort, while the clip also demos some of the software features accompanying the new-and-improved camera. There's also a peek at the revamped home screen, which retains much of the archetypal LG UX appearance whilst adding a slew of additional functionality. The clip concludes by briefly skimming through the likes of LG Health, Smart Doctor, World Clock and LG Backup.
It's only a very quick overview of what we can expect from the G5 and UX 5.0, though we're very much looking forward to diving into the new device and seeing what it's all about. If you're also interested in what the LG G5 will bring to the table, take a look at the clip below, and for more in-depth analysis, check our
LG G5 Preview.