Google reportedly cancels Pixel XL 2 muskie in favor of larger phone
28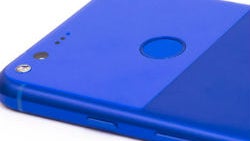 For quite a while, we've been hearing that Google is in the process of testing three different models for this year's Pixel phone lineup. Word was that there were direct sequels for the Pixel and Pixel XL as well as a third device with an even larger display than the original Pixel XL. Now, a report is claiming that Google has officially cut one of the models and will only move forward with two new Pixel phones.
According to Android Police, the Pixel XL 2 (code-named "Muskie") has been cancelled and instead of Muskie, the 2017 Pixel XL will be based on the device code-named "
Taimen
". This means Google will still be releasing two new Pixel phones, the smaller of which (code-named "walleye") will be the direct sequel to the Google Pixel and have the same 5-inch display, and the larger Taimen will be the Pixel XL 2. It's currently unclear how big Taimen will be but it has been reported as being larger than the 5.5-inch Pixel XL.
Google isn't a newcomer in terms of big phones, of course. The Nexus 6P had a 5.7-inch display and the Nexus 6 had a 6-inch display. We're not convinced Google would go all the way to 6-inches again, but something in the 5.7 or 5.8-inch range seems reasonable for the next-gen Pixel XL, especially with the trend of shrinking bezels.
What do you all think? What size should Taimen be?