LG is the fastest growing Android manufacturer in the U.S. states report
32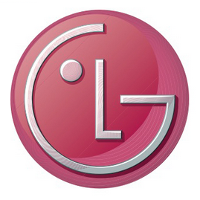 A new report from Kantar Worldpanel ComTech, shows that Android is expanding its share of the U.S. smartphone market. After the release of the
Apple iPhone 5s
and
Apple iPhone 5c
last September led to market share gains for iOS in the states, Android has regained momentum. The latest stats show that Google's open source OS has added 3.9 percentage points to its slice of the U.S. smartphone pie over the last year.
Among the myriad Android manufacturers, none is adding to its share of the U.S.market any greater than LG. The Korean manufacturer is now the third largest smartphone producer in the U.S. with 8% of the stateside market. LG now trails only Apple and Samsung in U.S. smartphone market share.
Unlike past years, when LG depended on its low to mid-range models, it is the high-end
LG G2
that is now leading the way. According to Kantar, the LG G2 tops the Apple iPhone 5s and
Samsung Galaxy Note 3
in customer recommendation scores with a figure of 9.2 out of 10. The flagship iPhone model scored a 9.1, and the latest iteration of Samsung's phablet received a 9.0 score.
"The LG G2 marks a significant change in direction for LG, now aiming squarely towards the top end of the market. Customer recommendation figures for the past three months show the LG G2 has the highest rating of any new handset at 9.2 out of 10, followed by the iPhone 5S at 9.1 and Samsung Galaxy Note III at 9.0. User advocacy is hugely important in mobile and this is great news to help LG maintain its momentum. Selling phones is one thing, getting your buyers to help you sell even more is another."
-Dominic Sunnebo, strategic insight director, Kantar Worldpanel ComTech
The rumored (but unannounced)
LG G3
is expected to be a monster release for LG later this year. The phone is
rumored to offer a 5.5 inch screen with a resolution of 1440 x 2560
and is also tipped to be waterproof and dustproof. If LG delivers the goods with its next flagship model, it might be able to continue adding to its U.S. market share.
source:
KantarWorldpanelComTech