LG introduced new mobile TV standard - MPH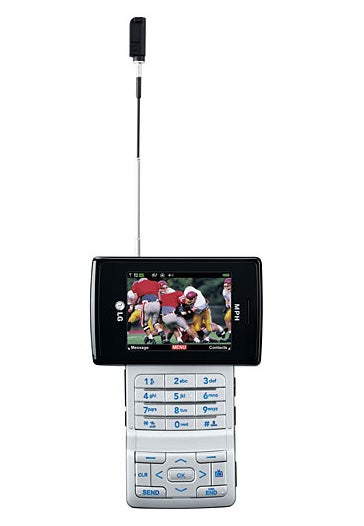 LG in cooperation with Zenith and Harris developed new standard for mobile television, called
MPH
or Mobile Pedestrian Handheld. They hope it will gain large popularity, because it should be relatively easy to implement it into existing broadcasting networks, unlike the MediaFlo (used for Verizon's VCast TV) or DVB-H, which require their own infrastructure.
LG has conducted trials in limited markets, including Las Vegas, Chicago and Washington D.C. and hope to have a full product by early 2009. They are in talks with local providers (over 800 nationwide), which will eventually broadcast their TV via the existing network, but through a MPH exciter, to be received on MPH-compatible device. AtCES, LG showed a few prototypes using the technology, including a modified
VX9400
, which shows that it can be used in a phone.
via:
CNET