LG Knock Code demo - is it better than the fingerprint scanners?
28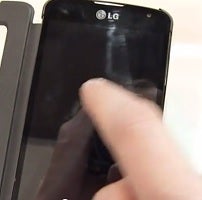 LG recently said that its
Knock Code security lock for phones is better and more secure
than the fingerprint scanner of the iPhone 5s. Here at the MWC 2014, we had a chance to test it out. We would say that the Knock Code is
not
better and is
not
more secure than the fingerprint protection. LG can tout it as better than the typical pin code / gesture unlock that most phones offer, as you don't have to turn on the display using the power/lock key before that. Yet, it is no way as secure as the fingerprint sensor, as anybody can see how you knock and then just repeat it. What would you say, do you want to have such feature?