LG G7 ThinQ promises better photos through AI, and here's the difference
10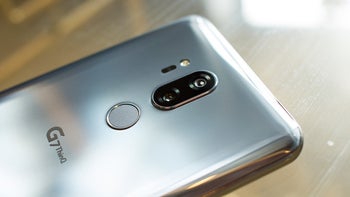 Artificial intelligence – is it the future of smartphone photography, or just a fad bound to fade away? We're not quite sure yet, but LG is definitely optimistic about AI and its potential to bring the smartphone experience to the next level.
The
LG G7 ThinQ
– the company's latest flagship phone – comes with multiple AI-based tricks in its arsenal, and one of them is the AI CAM mode, accessible with a tap from within the camera app. What does it do? In a nutshell, AI CAM scans the frame for objects that it can recognize – from pets and people to food and flowers. Then it tweaks the camera settings as it sees fit, based on the situation – so your foodie pics and sunset shots have that extra pop to make them stand out.
But enough theory. We know you want to see some photos of AI CAM in action. Well, here are several that we took during our preview of the LG G7 ThinQ. The image on the left in each slide was shot in full auto mode, while AI CAM was enabled for the one on the right.
Keep in mind that the software running on our LG G7 demo unit wasn't final, so image quality out of a retail unit may differ. But based on what you see here, do you like the results LG's artificial intelligence algorithms help to achieve? Let us know!