LG G6 said to present design changes and ditch removable battery while keeping headphone jack
17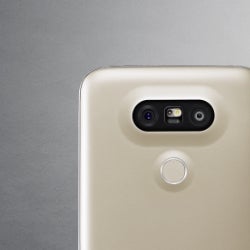 From time to time, we hear the occasional report about how the successor to the LG G5 is coming together. With waterproofing, wireless charging, and MST mobile payments being pondered as possible inclusions, it seems LG is working on adding meaningful improvements to its next hero smartphone. Now, journalist David Ruddock claims to have new information about the device.
Citing an unnamed source, he says LG will add a highly reflective metallic material to the smartphone's rear panel. The LG G5 presented an all-metal design without any covers or ornaments made of other materials, such as glass or leather. So adding glass to the mix could make for a more polished look. However, LG might be doing away with the removable battery, which will be a questionable move considering the lengths it went to create the industry's first metal smartphones with interchangeable batteries, the LG G5 and the LG V20. It was a display of innovative thinking that no other brand demonstrated throughout 2016.
Finally, Ruddock says LG will keep the 3.5mm headphone jack, going opposite the direction Apple (and Samsung, allegedly) have been headed in. We'll be hearing, and likely seeing more of the LG G6 in the months leading to April 2017, which is the most likely timeframe for its launch. As usual, stay tuned.
ALSO READ