LG G Flex 2 vs Samsung Galaxy Note Edge: in-depth specs comparison
3

Introduction
Although both the LG G Flex and Samsung Galaxy Round have been around for a long while, it was really Samsung's surprise announcement of the innovative Galaxy Note Edge to get the public's attention to curved screen devices. With bendable OLED screen technology finally ready to go and kick-start a revolution in product design, we're confident that we'll be seeing more and more smartphones getting their screens - and entire bodies - bent into seemingly unnatural shapes. Behold - we're barely five days into 2015, just a few months after the Note Edge's announcement - and we already have another curved screen device from a major vendor - the LG G Flex 2. The two are totally unalike, yet they have more in common than you might think. Let's put the two together through our in-depth specs comparison!
Design
The LG G Flex 2 and Samsung Galaxy Note 4 Edge are two different examples of the many different design possibilities a flexible OLED display presents to product engineers. But as the technology is still young and the market is conservative, neither of the two rivals has strayed off its established design heritage. Thus, the LG G Flex 2 follows the LG G3's simplistic, practical lines, while the Note 4 Edge continues the Galaxy Note series' modern design language. The addition of a flexible display, however, changes everything. It resulted in the LG G Flex 2 being bent and curved to different degrees alongside its length, with the aim of feeling more ergonomic to the user.
And in the Galaxy Note Edge, it resulted in an innovative productivity and personalisation solution that dedicates a portion of the display to convenient shortcuts... without actually taking any space from the front side of the display, where all the mobile computing action happens. These are two very different approaches that both make for interesting, unconventional smartphones.
In terms of size, both the LG G Flex 2 and the Galaxy Note Edge are on the bigger side of things. Due to its larger display diagonal, Samsung's edgy phablet measures 5.96 x 3.24 x 0.33 inches (151.3 x 82.4 x 8.3 mm), and it weights 6.14 oz (174 g). Meanwhile, the G Flex 2 is sized 5.87 x 2.96 x 0.27in (at the thinnest spot) - 0.37 (at the thickest spot) (149.1 x 75.3 x 7.1 - 9.4mm). Obviously, the difference in width is quite significant, but so is the entire form factor of the two devices. In addition, the G Flex 2 boasts an innovative self-healing coating on its back panel, which erases scratches and scuffs in a manner of seconds.
Display

The LG G Flex 2 and the Galaxy Note Edge are the same in that they both showcase their manufacturers' latest achievements in display technology. For LG, this is the current pinnacle of its plastic OLED panels - a 5.5-inches by diagonal piece of bent plastic substrate that outputs 1080p resolution and 403 pixels per inch. Samsung, however, is ahead of the game with a truly mind-blowing 5.7-inch QHD (1440p) flexible Super AMOLED display that we unanimously elected the best among last year's top-shelf smartphones. Samsung's achievements in resolution, color calibration, brightness and viewing angles have been nothing short of amazing and LG has some catching up to do. Then again, Samsung is an early adopter of OLED technology, while LG has mostly focused its efforts on LCD IPS panels for smartphones. So, there's one reason why Sammy has the lead over its main Korean rival.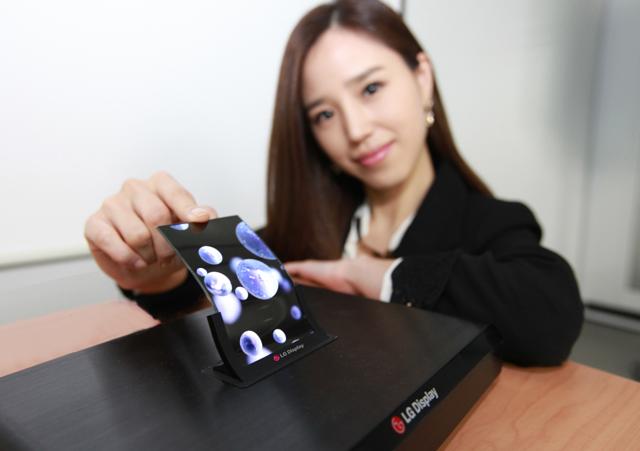 Interface
The LG G Flex 2, being the newer of the two, will ship with Android 5.0 Lollipop out of the box. On top of Google's materialistic OS, the handset runs LG's Optimus UI as seen in the LG G3. It's a clean, user-friendly interface that's bundled with features such as Smart Keyboard and Smart Notice. In fact, if it weren't for the shared abundance of white spaces and contrasting, bold colors between the two, we'd call it the total opposite of Samsung's feature-stuffed TouchWiz UI. Now, make no mistake, the two devices are targeted towards customers with different priorities. The LG G Flex 2 is meant to be the most comfortable and damage-resistant smartphone mass consumers have ever pressed against their ears. The Note Edge? It's a device for the productivity fetishists and the technological fanatics. It has a built-in stylus and tens of different ways to send an e-mail. Not to mention a heart-rate sensor that also doubles as a camera shutter key. Either way, we think both smartphones fulfill their distinct purpose marvelously!
Processor and memory

Here's where the battle gets extremely heated. The LG G Flex 2 is the new cool kid in town, flaunting a supercharged Qualcomm Snapdragon 810 2GHz 64-bit octa-core processor and 2GBs of fast DDR4 RAM. This is the most potent silicon Qualcomm has produced to date. And even though this configuration isn't mind-bogglingly faster than the 32-bit Snapdragon 805 processor and 3GB that power the Galaxy Note Edge, the mere thought of a processor capable of more than what the SD 805 can already do is jaw-dropping! What else is there? Oh, yes - up to 32GB of built-in expandable storage for both sergeants. The main takeaway here is that both the G Flex 2 and Galaxy Note Edge are sufficiently overpowered for what they are meant to do right now, but LG's beast is better future-proofed due to the 64-bit compatibility.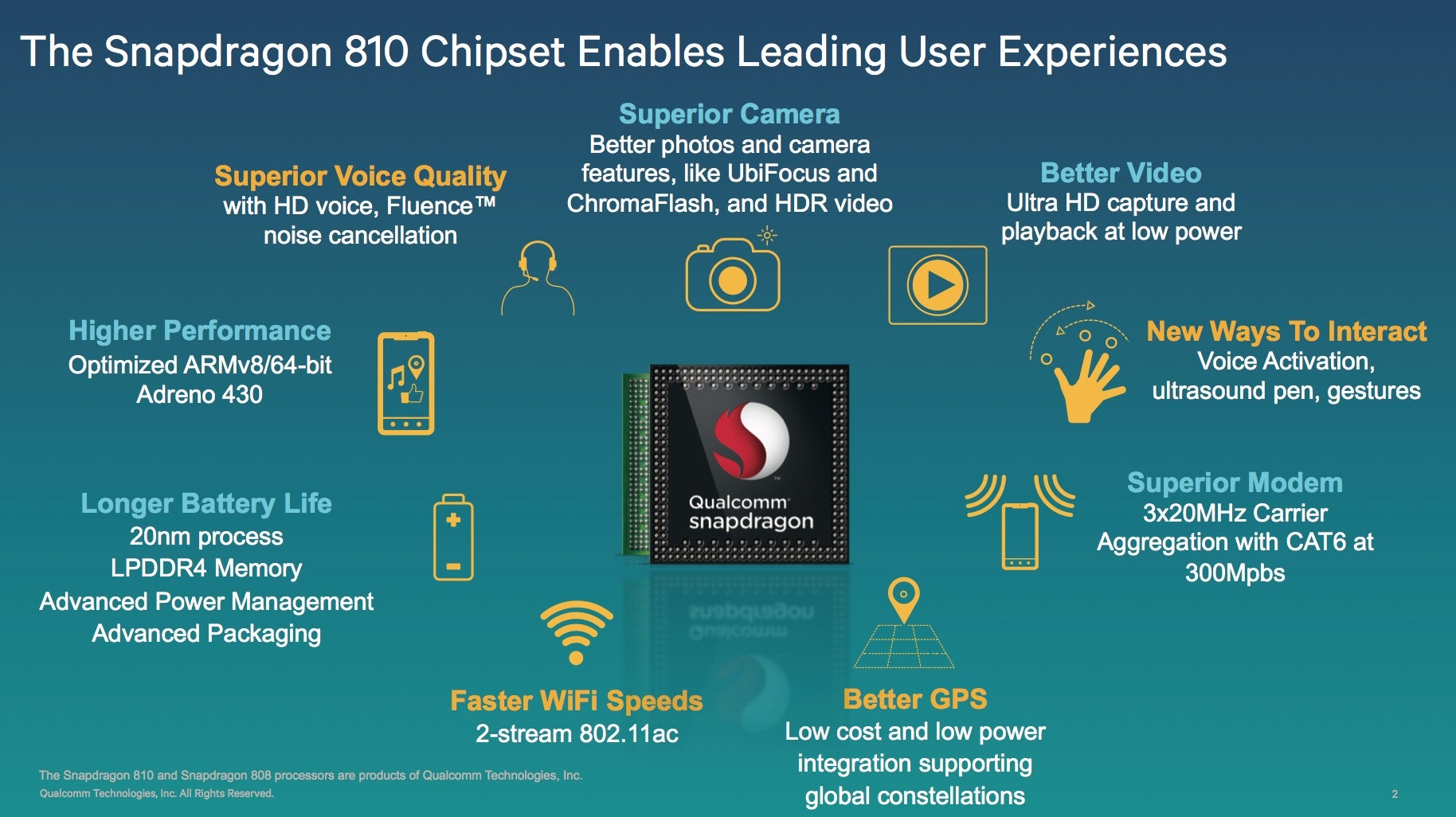 Camera
Curiously enough, LG settled for dusting off its last year's camera tech for another spin - or so seems to be the case. The LG G Flex has a 13MP main camera with a Laser Autofocus and optical image stabilization - which is the same you'll find in the LG G3. We're content with that, as this configuration captures delightful photos with a speed that feels instant. Yet the Galaxy Note Edge already offers a better solution - a 16-megapixel BSI camera with all the bells and whistles you expect in a flagship device. And while we're talking, the industry seems to be moving towards 20.7MP camera sensors as the standard for top-shelf smartphones. This leaves the LG G Flex 2 under-prepared to perform. And what are we to make of its puny 2.1MP front camera in the day and age of 5MP and beyond autofocus front cams that actually capture a selfie worth its effort? The Galaxy Note Edge makes do with a 3.7MP front snapper, which is definitely closer to the sweet zone. What the two Android monsters have in common is their arsenal of built-in tricks and gestures. On the LG G Flex 2, you can take a selfie or browse your most recent photos with hand gestures. And on the Note Edge, you can take a photo using the heart-rate sensor, or shoot a selfie panorama. Hooray for variety!

Battery life
With a respectable battery life of 7 hours and 8 minutes as measured in our test, the Galaxy Note Edge performs fine in this regard - especially considering the kind of hardware and display might the 3220mAh battery has to feed! As for the LG G Flex 2 and its 3000mAh unit, we expect something along these lines, and hopefully better! It has a more recent processor and a lower resolution display to manage, so its battery should be longer-lasting as well.

Expectations
Both the LG G Flex 2 and the Galaxy Note Edge are experimental devices with deliberately limited, novelty appeal. We don't expect them to be strong sellers - more like exotic smartphones you'd be lucky to spot here and there - but this doesn't mean they won't leave their mark on the smartphone map. They are just the tip of the iceberg of what could be accomplished with plastic OLED display panels. In the meantime, they aren't mere working prototypes that prove a concept - they are accomplished consumer products that provoke curiosity and slowly establish trends. Welcome our curved display overlords, we say, for they will lead us into the future of flexible devices and transparent displays! The Galaxy Note Edge is already on sale, while the LG G Flex 2 will begin selling sometime in February, if everything goes according to LG's plans.