LG Fireweb is the company's first Firefox OS device
6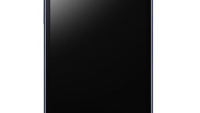 A Mozilla project originally known as Boot To Gecko was started back in 2011 with the aim of creating a standalone platform that is based on the philosophy of the open web, meaning no proprietary tech or software. Today, this very project is know as Firefox OS, and it represents one of very few alternative mobile OSes that are actually commercially available in some parts of the world.
Our experience with the new platform has been rather underwhelming
, though that is perhaps to be expected, seeing as the idea obviously is to push cheap hardware that may interest laggards into the smartphone world. The new LG Fireweb fits this bill very well, though you could say that in some regards it's got a hand on the competition from Alcatel, Huawei and ZTE.
The LG Fireweb sports a frugal 4-inch, 480x320 pixel display, 4GB of internal storage and it gets its juice from a wholly unimpressive 1GHz Qualcomm processor. Unlike other competing Firefox OS devices, however, it sport a more impressive 5MP camera unit that actually has auto-focus and flash, so it's not entirely useless in low-light conditions. The LG Fireweb will be initially sold through Telefonica's Vivo Brazil for about $207 for pay-as-you-go customers and $59 on a regular subscription. The carrier has also announced that it'll be launching Firefox OS devices in other nearby markets, including Peru, Uruguay and Mexico.