L.A. school gives away Apple iPads to motivate perfect attendance by students
16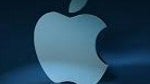 We don't know what things were like at your school, but back in the day, students were motivated to achieve perfect attendance in the classroom by the possibility of a spanking. Things are obviously softer now. Two seniors graduating from the Los Angeles Unified School District (LAUSD) each received an $18,000 car for having perfect attendance, while five elementary school students each received a
brand new Apple iPad
.
Why reward perfect attendance? As it turns out the school district receives $32 a day for each student that actually shows up in class. This year, it
lost $156 million
from absences including a whopping $14 million from kindergartners alone. Considering the cost of the iPads, it seems that the district's plan is making them money.
"
When students miss school, they miss critical instruction time that cannot be made up
," said Debra Duardo, executive director of Student Health and Human Services. "
That impacts teachers who have to spend extra time with the student, and their classmates who said, 'Why do we have to go over this lesson again?'
"
All of which proves that receiving a free Apple iPad is better than a spanking.
source:
LADailyNews
via
TUAW