Kyocera shows us how tough its Sapphire Shield display is
8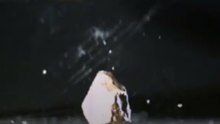 Last week, Kyocera and Verizon released the
Brigadier
, the first smartphone in the US to use a sapphire crystal display. The new handset's screen has a special name -
Sapphire Shield
- and is exclusively manufactured by Kyocera.
To show us just how tough the Sapphire Shield display is, Kyocera today released a video that compares a Brigadier featuring this display to a version of the device that comes with "impact-resistant glass" instead. Both variants are scratched with granite, and also dropped onto granite. The Sapphire Shield survives with no damage whatsoever, but the impact-resistant glass is seriously damaged in both cases. Kyocera doesn't say exactly what "impact-resistant glass" means, but it doesn't seem to be Gorilla Glass (which may have fared better during the tests).
While the Sapphire Shield display is a Kyocera exclusive, this doesn't mean that other companies can't make different types of sapphire screens. Apple will most likely
use sapphire
for the display of the upcoming
iPhone 6
, making the new handset significantly tougher than previous models. Anyway, until the new iPhone is announced, take a look at Kyocera's Sapphire Shield display below - for a peek at what seems to be one of the toughest smartphone screens ever.