New Kyocera Sapphire Shield video suggests sapphire glass is ready for prime-time
11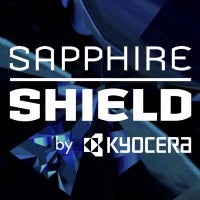 Last week, we saw a
lab video
that showed Japanese manufacturer Kyocera testing the strength of sapphire displays. The video came as a surprise, as screens from this extra-durable material have been notoriously hard to produce and still aren't up for production in mass quantities. But the company followed up with an official announcement that puts the last claim to doubt.
The following video from Kyocera pitches the Sapphire Shield as a product coming from a company that has "over 41 years of experience in synthesizing sapphire" and using it in electronics, LED lighting, and luxury watches. In the mobile world, the firm is mostly known for its
rugged smartphones
.
So what is the Sapphire Shield? The details are extremely vague at this point, but it seems the product stands for an actual protective display covering for manufacturers, instead of a screen protector for customers. The announcement indirectly suggests that Kyocera is ready, or at least up to the task to deliver large quantities of sapphire displays to smartphone and wearable manufacturers.
Will Kyocera be the one to convince those loyal to Gorilla Glass that the time and place to switch to sapphire is already upon us? We're genuinely curious, because from what
we know about sapphire glass
, using it for anything bigger than a watch-face is impractical, to say the least. For example, those in the know say that the low yield of sapphire will push Apple to restrict
sapphire coverings
to higher-end iPhone 6 models.