Kyocera Torque comes clean...literally
8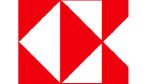 The
Kyocera Torque
is one of those handsets designed to survive through just about anything, be it water, extreme temperatures, a butterfingers owner and more. Available from Sprint for $99.99 with a signed two-year pact, Wirefly is offering the handset
for just $29.99
with your John Hancock on that same two-year contract. The Torque is built to withstand just about any torture you can think of. Dust, shock, humidity, and other extreme conditions roll right of the Torque's back. The Kyocera handset can survive in one meter of water for up to 30 minutes.
Even more amazing, the phone can survive listening to Barry Manilow records for a solid hour.
To show off the handset's amazing torture-proof features, Wirefly put the phone though some pretty tough tests that were suggested by the public. The first test involved putting the phone in the washing machine for a
full 33 minute wash cycle
. After that, the device was put into a bowl of water and put into the freezer for 15 hours. It took two hours for the phone to thaw out. Finally, the device was put through a drop test. We're not talking about a short fall onto a carpet, but two drops from 15 feet each. Outside of a little cosmetic bruising, the phone survived.
Most handsets wouldn't come close to surviving all of this torture. Most would give up their name, rank and serial number before the boot screen was finished. But not the Kyocera Torque. This phone takes anything that is thrown at it and spits it back
twice as hard
. Don't get us wrong, the Torque is far from being a high-end model. After all, we're talking about a 4 inch WVGA device with Android 4.0 running the show. A dual-core 1.2GHz Qualcomm Snapdragon MSM8960 S4 Plus processor is onboard with 1GB of RAM and back and front cameras of 5MP and 1.3MP respectively.
While other phones have higher specifications, not too many are built as tough as the Torque. If you treat your phone as though it was in a prisoner in a Turkish jail, you might be better off with one that can survive your Gestapo interrogatory techniques. Check out the video below to see if the Kyocera Torque is that phone.
source:
Phandroid