Kuo: 2020 iPhones will have a smaller notch
48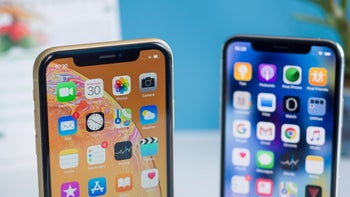 When it comes to Apple insiders no one knows the company's supply chain better than TF Securities analyst Ming-Chi Kuo and their latest inside reveals some very interesting tid-bits: iPhones will have a smaller notch, but that change will not happen this year, but rather in 2020.
The iPhone X launched with the infamous notch in late 2017 starting a design trend that many other phone makers then copied, but right now in 2019, we are already seeing true edge-to-edge designs with no notch and practically no bezel that look really futuristic and spur questions about the dated look of a phone with a notch. For Apple, however, the notch is not just a design element: it houses the TrueDepth camera system, a complex module that makes a 3D depth map of your face and provides an extremely secure way of unlocking the phone, paying for goods, and quickly signing into services. It is a cornerstone of the Apple experience, but the whole Face ID module is rather large, so hiding it is an extremely difficult task. What Apple seems to have obviously figured out is a way to minimize it in 2020.
The company is also working towards the bigger goal of completely removing the notch, and the way to do that would be to place the whole Face ID module under the screen, so it works through the display, but is hidden from view.
Different reports say Apple is hard at work on minimizing the notch
The current report also says that Apple will transition to a 7-piece lens for the main, rear camera, an upgrade from the current 6-piece lens that it uses.
Interestingly, Credit Suisse also claims that Apple will start using optical fingerprint readers, much like what we now have on phones like the OnePlus 7 Pro and Huawei P30 Pro. It goes on to say that a future iPhone might arrive with both the Face ID system AND the optical fingerprint reader. That is something that we have serious doubts about as it would mean using two biometrical systems that double each other in function and will likely raise the already high prices of iPhones.
A
third report released in early July
speculated that Apple is planning to release a China-only iPhone that uses an under-the-screen fingerprint scanner, a cheaper component than Face ID and one that will help bring the price down to appease the cost-sensitive Chinese customer.
Recommended Stories