Kickstarter project "Superscreen" allows you to turn your Apple or Android phone into a tablet
6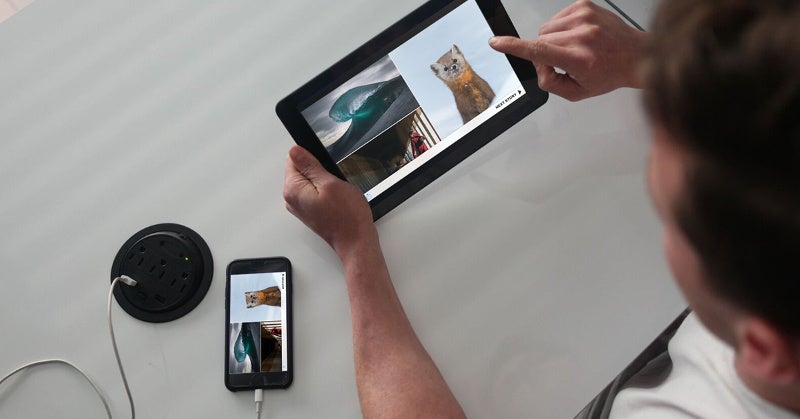 Let's face it – handsets are being produced with bigger and bigger displays, and we've already reached the point where their overall size becomes a hindrance, regardless of how much bezel space manufacturers are able to trim down. Despite this, we're still seeing the continuation of this trend in the smartphone world, because at the end of the day, we all want to enjoy our content on a larger screen.
Of course, tablets have always been a valid mobile alternative for some users, but the high-end ones are often costly and the fact that you have to sync everything from your smartphone can be bothersome. Fortunately, a new tablet-like device from Kickstarter might be able to solve both of these issues.
Meet Superscreen – a gadget that is powered by your smartphone. In terms of specs, the Superscreen isn't all that different from a regular tablet: it sports a 10.1-inch 2560x1600 display, a 2GHz Quad Core processor, 4GB RAM, a 6,000 mAh power core, and even has its very own set of cameras.
However, the device essentially works on an input-output basis, as it mirrors your phone's display on its own screen, while relaying the actions made on the bigger screen back to your handset. Furthermore, the technology used for this process doesn't require any Wi-Fi or data connection, and is capable of working while your phone is locked.
The Kickstarter project has already greatly exceeded its $50,000 funding goal, but at the time of writing, there is still an "early bird" $99 price going on for the device (expected to retail for $299 upon official release). So, if the idea of having a portable touch screen for your phone intrigues you, make sure to check the Kickstarter link below. Superscreen is expected to ship globally this December, and delivery in the US & EU appears to be free.
source:
Kickstarter
via
SlashGear