Khloe Kardashian stars in T-Mobile's Valentine's Day commercial
4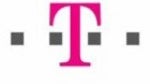 T-Mobile is getting ready to offer free smartphones on February 11-12 just in time for Valentine's Day, so to help get the word out they released a new commercial featuring the gorgeous Khloe Kardashian.
The commercial takes place in a little store with a bummed out Khloe missing her husband; Los Angeles Lakers star Lamar Odom. While sitting there, she receives several packages. The last she received rings upon arrival and when opened it is an HTC G2 with an "I love you" text message from her husband.
The HTC G2 is only one of the smartphones that T-Mobile will be offering for free for all the guys who are behind on their Valentine's Day shopping, or who just want a new phone for themselves. Of course, a two-year contract is required to get this pricing. Check out the commercial and tell us what you think in the comments below.
source:
Slash Phone