Kevlar-shielded breakthrough could make thinner, safer batteries and slimmer devices a reality
12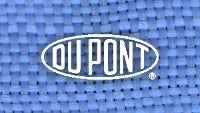 What's the pathway to thinner batteries that last longer? Good question, as new battery tech could very well be the key to even thinner smartphones and tablets, not to mention more elegant wearables. Well, this team of University of Michigan researchers thinks it has the answer - kevlar! We're used to seeing the tough material in all kinds of unexpected places, but the researchers went for nano-scale development and made special nano-sized kevlar membranes that insulate a lithium-ion battery's electrodes, stifling the growth of metal tendrils that leak current. Simultaneously, it lets those charged lithium ions pass the current to the proper circuits.
The researchers achieved this by layering fibers on top of each other in thin sheets, which ensures good lithium-ion connectivity between the electrodes. Not only will the technology give devices lesser chances at short-circuiting and burning a hole in your pockets, but it will let batteries store more energy on the same space, which will lead to - you guessed it - thinner units with higher capacities.
Mass production of the material is scheduled to start in late 2016, while 30 unnamed companies - but let your imagination and knowledge of the mobile industry fill in some of the names - have already requested samples of the kevlar solution. This should pair nicely with Microsoft's borderline black magic
light charging method
. Doesn't science rock?