Kantar: Verizon and AT&T control 65% of US smartphone sales, T-Mobile takes a dive
11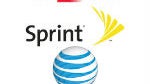 We've seen a lot of different numbers recently covering the Q1 smartphone market. Most have shown the same general numbers when it comes to platforms with Android and iOS solidly in the lead, but Windows Phone making respectable gains. But, a new report from Kantar also has some interesting numbers on smartphone sales for Verizon, AT&T, Sprint, and T-Mobile.
Much like the other numbers, Android is in the lead with 49.3% of smartphone sales in the US, iOS a close second with 43.7%. On the carrier side of things, again Verizon and AT&T easily claim the top spots. Verizon leads with 37.2% of smartphones sold in Q1 of 2013. AT&T takes second place at 27.9%, and Sprint in third place with 12.3%.
The rough news is that T-Mobile is the only carrier to see a decline in sales. Compared to Q1 of 2012, T-Mobile saw a drop from 12.7% to 9.5% of smartphones sold. And, given that T-Mobile's new plans make it much easier for users to bring their own phone, it's uncertain if T-Mobile will turn this around, or if the company is even aiming to.
So, this puts Verizon and AT&T combined at 65.1% of US smartphone sales, and you can be sure that both of those companies are looking to keep T-Mobile's numbers in the decline.