Kantar: T-Mobile accounted for over 13% of all smartphones sold in the U.S. from June through August
9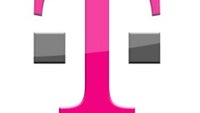 Led by a CEO who would rather break the mold than comfortably fit in one, Kantar Worldpanel's data reveals that T-Mobile reversed a year-on-year decline in smartphone sales from June through August. During that period, the nation's fourth largest carrier accounted for 13.2% of smartphone sales in the U.S., a gain of 1.1 percentage points. The turnaround for T-Mobile is led by
sales of the Apple iPhone which was added to the operator's line up for the first time this past April.
Kantar also said that "
strategic discounts
" were responsible for T-Mobile's improvement.
The metrics firm says that Verizon is on top in the U.S. with 37.9% of smartphone sales in the same three month period, a gain of 6.9 percent points. AT&T was second with a 21.7% slice of the U.S. smartphone pie in the three month period, followed by the 14.6% of sales belonging to Sprint. When T-Mobile first started selling the iPhone in April, most of the sales came from featurephone owners moving to their first smartphone. In August, 56% of T-Mobile's iPhone buyers were coming over from another smartphone, 38.5% of them switching from Android.
During the three month period ending in August, the top selling device at T-Mobile was the Apple iPhone. The latter made up 17.1% of T-Mobile's smartphone sales in the period. Despite that, the majority of smartphones sold at T-Mobile during June, July and August were Android powered models. The Samsung Galaxy series and the
HTC One
benefited from discounts. In August, the Samsung models and the HTC flagship were offered for 'zero down' which helped improve sales.
"The discounts seen in August may have been in response to AT&T and Verizon, which have followed suite with similar programs, debuting at the end of July and August, respectively. With these carriers once again on a level playing field, it will be interesting to see if T-Mobile can continue its upward trajectory."
-Dominic Sunnebo,Global Strategic Insight Director, Kantar Worldpanel ComTech
source: KantarWorldpanel via
BGR