Jury rules Apple must pay $234 million for infringing on University of Wisconsin-Madison patent
99+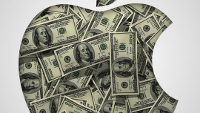 Last week, we told you that a jury ruled that
Apple had infringed on a patent owned by the University of Wisconsin-Madison
. Apple apparently failed to obtain a license before including this patented technology with its A7, A8 and A8X chipsets. These were employed by Apple inside the
Apple iPhone 5s
(A7),
Apple iPhone 6
and
Apple iPhone 6 Plus
(A8),
Apple iPad mini 4
(A8) and
Apple iPad Air 2
(A8X).
Yesterday, the jury deliberated for three and half hours before deciding that Apple has to pay the Wisconsin Alumni Research Foundation (WARF) $234 million for using a "predictor circuit" on the chips. The technology was patented in 1988, after being developed by computer science professor Gurindar Sohi and three of his students.
Apple claimed that at most, it should pay the school 7 cents for each unit shipped with the part. WARF was seeking $2.74 a unit, or $400 million. The jury also decided that iPhones and iPads sold outside of the U.S. had violated the patent.
The damage could have been worse for Apple. Had Judge William Conley not ruled that Apple's infringement was not done willfully, the $234 million could have been tripled.
But this nightmare isn't over yet for Apple. Last month, WARF filed a similar suit covering the new A9 and A9X chipsets. The former powers the
Apple iPhone 6s
and
Apple iPhone 6s Plus
, while the latter drives the
Apple iPad Pro
.
Apple says that it will appeal the verdict.
source:
Reuters