July is a bad month for cell phones, according to insurance company Asurion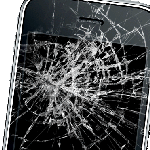 Handset insurer Asurion says that
July is a cruel month for handsets
. Based on data compiled last year, the insurance company says that July is the worst month for cellphone issues with more claims filed around the 4th of July holiday than any other time of the year. You might think that the longer you own a phone, the higher the odds of it falling apart. But based on real life experience, 80% of issues with a phone happen within the first year of ownership. Asurion adds that the average cost to replace a smartphone is $500-$700.
water is your phone's enemy
and in some parts of the country, it rains nearly every day. Some of the newer models like the Motorola DROID RAZR, have been protected against minor water damage by internal nanocoating of the circuitry inside the device.
Besides using a waterproof case to prevent your phone from drowning, and using a cell phone cover to protect your investment from scratches, Asurion says a good protective screen cover will also
protect the display from scratches that interfere with the readability of the screen
. Altogether, you can spend less than $50 to protect a smartphone that would cost you $500 to $700 to replace.
source:
Asurion