Judge: Police can create a fake Instagram account sans warrant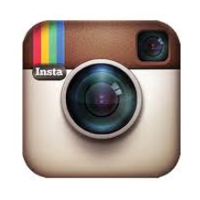 In New Jersey, District Judge William Martini has ruled that the police do not need to obtain a warrant in order to open a bogus Instagram account. Because the phony account could receive pictures shared by a suspect, it was thought by some that a search warrant would be required. But Judge Martini, in his ruling, said that when Instagram users post photos on the site, they are practicing "consensual sharing." Users post photos, knowing that if they "follow" or "friend" others, they will be sharing their pictures with them.
The specific case that the judge was ruling on involves one Daniel Gatson, who was charged with stealing over $3 million in jewelry. Gatson posted pictures on his Instagram account that showed the jewelry he allegedly stole. He shared the pictures with an Instagram account of an individual that was in reality, the DEA. The judge's decision denies the defendant's request to prevent his Instagram pictures from being used as evidence during his trial.
It should be noted that the decision by the judge wouldn't have applied in a 2010 case where a DEA official created a false Insagram account using the real name of a female suspect being tracked by the agency. Risque photos of the suspect were taken from her smartphone and used to create the counterfeit account. The difference between the two accounts created by the DEA is that one used a completely false identity, which is allowed by Instagram. The second account used the name of a real person and her pictures without permission, which violates Instagram's Terms of Service.
source:
DocumentCloud
via
ArsTechnica
,
SlashGear